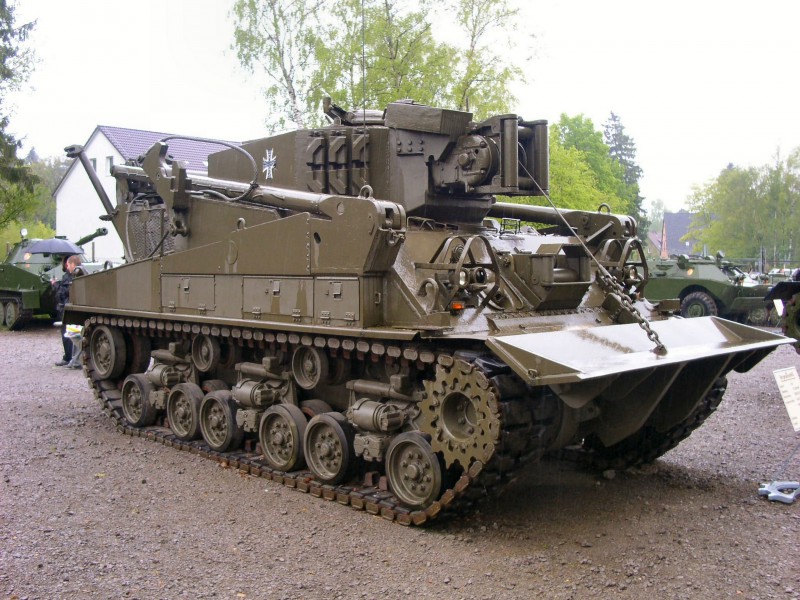 M74 Tank Recovery Vehicle

Country
USA
Type
Tank Recovery Vehicle
Topic

Album of

64

photos walk-around of a «M74 Tank Recovery Vehicle»
Photo gallery of a M74 Tank Recovery Vehicle, The M74 tank recovery vehicle (M-74) was an engineer vehicle used by the U.S. Army in the 1950s. It was designed to cope with the heavier weights of the M26 Pershing and M47 Patton. It could also be suitable for light dozing, since it had a hydraulic, front-mounted spade. It was produced in the thousands by Bowen-McLaughlin-York and were also converted from M4A3 Shermans by Bowen starting in 1954. Later, some were converted from M32B1s by Rock Island Arsenal until 1958.
Source: Wikipedia
Wait, Searching M74 Tank Recovery Vehicle photos for you…

Related kits:
Find kits on eBay:
Search on eBay
Search for what you need, We suggest this but it is you who decide
You can see also :
Views : 1792