Lockheed AC-130A Spectre

Country
United States
Type
Ground-attack aircraft
First flight
1966
Built
47
Photo gallery of a Lockheed AC-130A Spectre, The Lockheed AC-130 gunship is a heavily armed, long-endurance ground-attack variant of the C-130 Hercules transport fixed-wing aircraft. It carries a wide array of anti-ground oriented weapons that are integrated with sophisticated sensors, navigation, and fire-control systems. Unlike other military fixed-wing aircraft, the AC-130 relies on visual targeting. Because its large profile and low operating altitudes (around 7,000 ft) make it an easy target, it usually flies close air support missions at night.
Lockheed AC-130A Spectre
Photographer
Vladimir Yakubov
Localisation
The National Museum of the USAF
Photos
23
Wait, Searching Lockheed AC-130A Spectre photos for you…

Infos
Role
Fixed-wing Ground-attack and close air support gunship
Manufacturer
Lockheed and Boeing
First flight
1966
Introduction
AC-130A: 1968
Retired
1995-2015
Primary user
United States Army Air Forces
Number built
47
Developed from
P-51 Mustang
Buy Me a Coffee
Related kits:
Lockheed AC-130A (54-1626) Spectre Walk Around
Photographer
Weichao Chen
Localisation
Unknow
Photos
60
Find kits on eBay:
Search on eBay
Search for what you need, We suggest this but it is you who decide
...
Lockheed AC-130A Gunship USAF Walk Around
Photographers
Meindert de Vreeze, Cees Hendriks
Localisation
Unknow
Photos
66
More info:
The Lockheed AC-130A Spectre was a ground-attack aircraft and close air support gunship for special operations teams. It was a variant of the C-130 Hercules transport aircraft, manufactured by Lockheed and converted by Boeing. It first flew in 1967 and entered service in 1968. It was retired in 1995.
The AC-130A Spectre had a crew of 13, including five officers and eight enlisted personnel. It was armed with four miniguns, four 20 mm M61 Vulcan cannons, and two 40 mm Bofors cannons. It used various sensors, a target acquisition system, and infrared and low-light television systems to locate and engage targets at night.
The AC-130A Spectre was used extensively during the Vietnam War, where it provided fire support for ground troops, escorted convoys, and conducted interdiction missions. It also saw action in Operation Urgent Fury in Grenada, Operation Just Cause in Panama, and Operation Desert Storm in Iraq.
The AC-130A Spectre was replaced by newer variants of the AC-130 gunship, such as the AC-130H Spectre, the AC-130U Spooky, the AC-130W Stinger II, and the AC-130J Ghostrider. These variants have improved weapons, sensors, and fire-control systems, as well as increased survivability and endurance.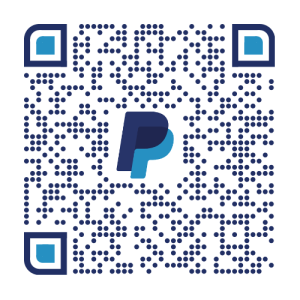 Views : 3297