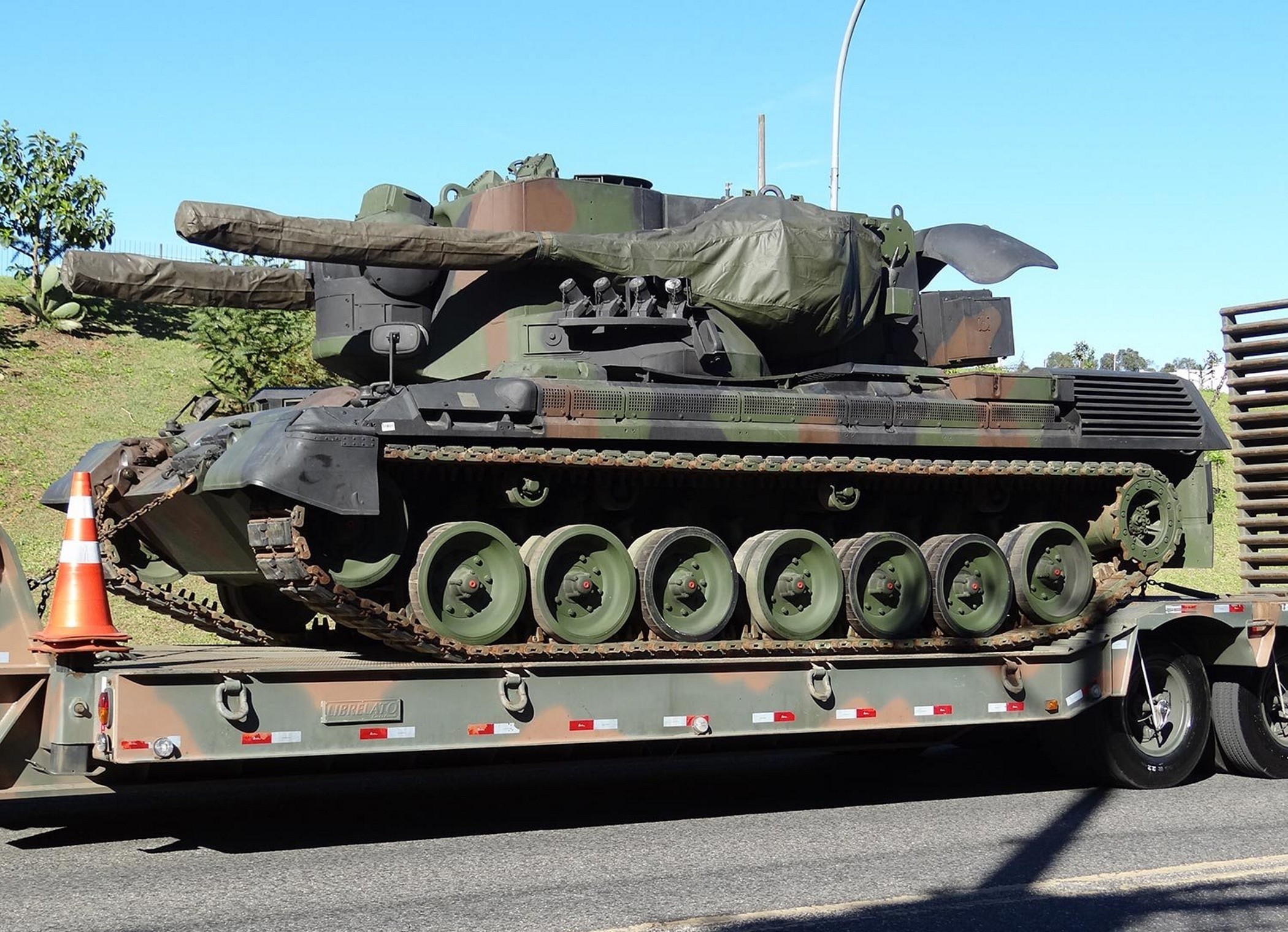 Gepard 1A2

Country
West Germany
Role
Self-propelled anti-aircraft gun
Built
Unknow
The Flugabwehrkanonenpanzer Gepard ("anti-aircraft cannon tank Cheetah", better known as the Flakpanzer Gepard) is an all-weather-capable German self-propelled anti-aircraft gun (SPAAG). It was developed in the 1960s and fielded in the 1970s, and has been upgraded several times with the latest electronics. It constituted a cornerstone of the air defence of the German Army (Bundeswehr) and a number of other NATO countries. In Germany, the Gepard was phased out in late 2010 and replaced by Wiesel 2 Ozelot Leichtes Flugabwehrsystem (LeFlaSys) with four FIM-92 Stinger or LFK NG missile launchers.
Source: Gepard 1A2 on Wikipedia
Gepard 1A2 Walk Around
Photographer
Gino Marcomini
Localisation
Unknow
Photos
31
Wait, Searching Gepard 1A2 for you…

Related kits:
Flakpanzer Gepard A1-B2L Walk Around
Photographer
Unknow
Localisation
Unknow
Photos
27
Find kits on eBay:
Search on eBay
Search for what you need, We suggest this but it is you who decide
...
Wait, Searching Flakpanzer for you…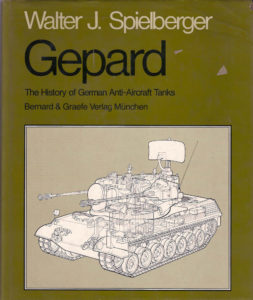 More info:
The Gepard 1A2 is a self-propelled anti-aircraft gun (SPAAG) developed by West Germany in the 1970s. It is based on the Leopard 1 tank chassis and armed with two 35 mm Oerlikon KDA autocannons and four Stinger surface-to-air missiles. The Gepard 1A2 is designed to provide all-weather air defence against low-flying aircraft, helicopters and drones. It has a sophisticated radar system that can detect and track targets up to 15 km away and guide the fire of the cannons and missiles. The Gepard 1A2 is powered by a 10-cylinder multi-fuel engine that gives it a maximum speed of 65 km/h and an operational range of 550 km. The Gepard 1A2 has been used by several NATO countries, including Germany, the Netherlands, Belgium and Romania. It has also been exported to Jordan, Brazil, Qatar and Ukraine. The Gepard 1A2 is considered one of the most advanced SPAAGs in the world.
Views : 2354