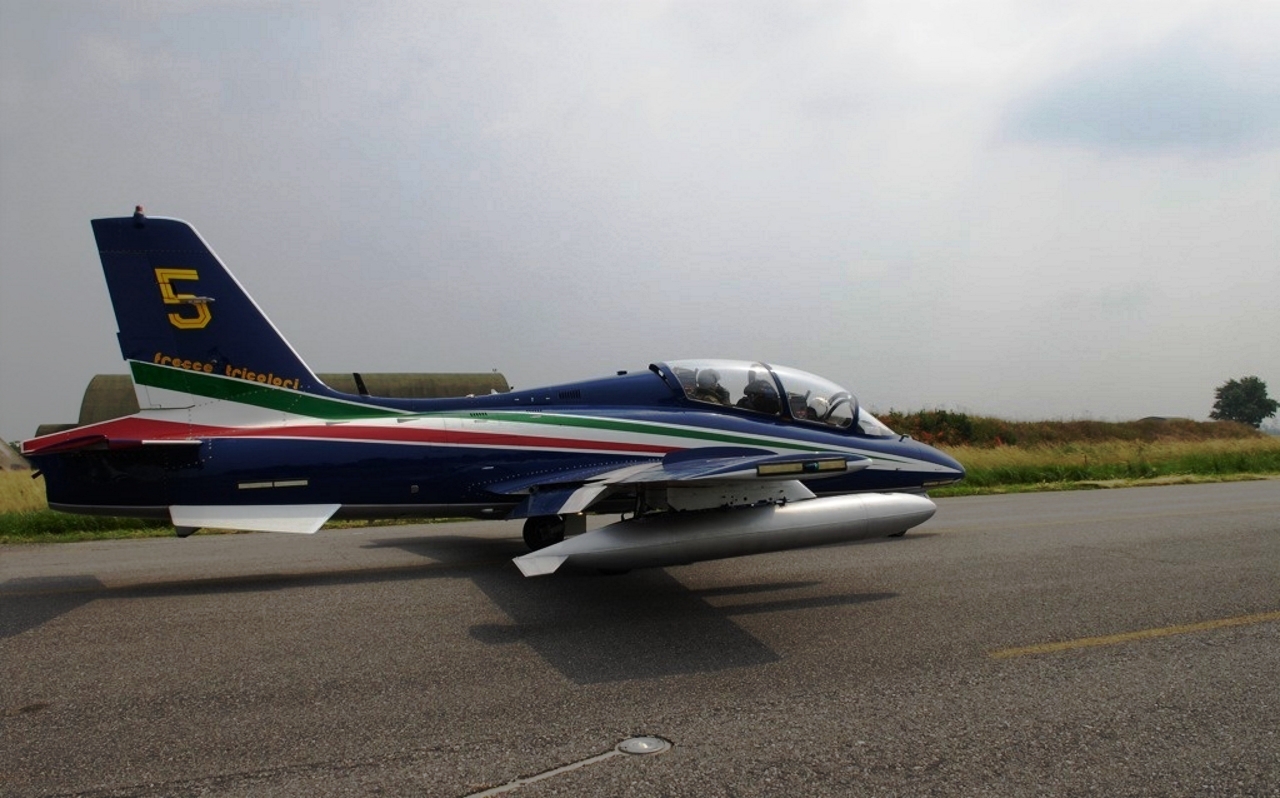 Aermacchi MB-339

Country
Italia
Role
Advanced trainer and light attack aircraft
First flight
12 August 1976
Built
230
The Aermacchi MB-339 is a military jet trainer and light attack aircraft designed and manufactured by Italian aviation company Aermacchi. The MB-339 was developed during the 1970s in response to an Italian Air Force requirement that sought a replacement for the service's existing fleet of Aermacchi MB-326. Its design was derived from that of the MB-326, rather than a new design, and thus the two aircraft share considerable similarities in terms of their design. Aermacchi had found that the MB-339 was capable of satisfying all of the specified requirements while being the most affordable option available. The maiden flight of the MB-339 took place on 12 August 1976; the first production aircraft were delivered two years later.
Source:

Aermacchi MB-339 on Wikipedia
Aermacchi MB-339CB Walk Around
Photographer
Vladimir Yakubov
Localisation
Nellis Air Force Base
Photos
123
Wait, Searching Aermacchi MB-339 for you…

Find kits on eBay:
Search on eBay
Search for what you need, We suggest this but it is you who decide
Aermacchi MB-339 PAN Walk Around
Photographer
Unknow
Localisation
Unknow
Photos
43
...
Wait, Searching light attack aircraft for you…

Related kits:
Views : 1889