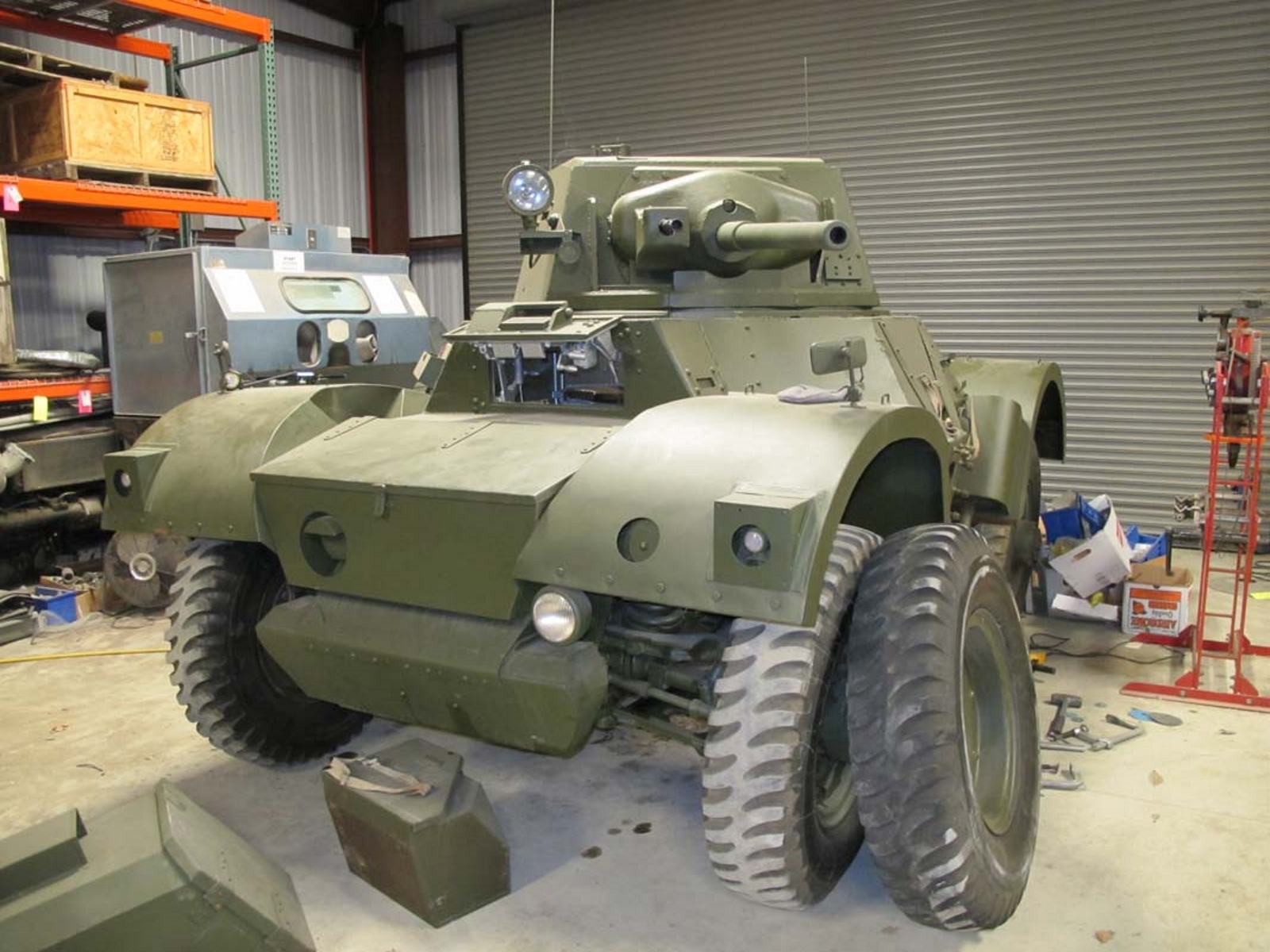 Daimler Armoured Car Mk II

Land
Storbritannia
Type

Armoured car

Fotografi
Vladimir Yakubov
Beskrivelse
Album av

139

photos walk-around of a «Daimler Armoured Car Mk II»
Bildegalleri av en Daimler Armoured Car Mk II, The Daimler Armoured Car was a successful British armoured car design of the Second World War which continued in service into the 1950s. It was designed for scouting and liaison work but could prove useful in 'police actions' as a wheeled tank.
Mark II: improved turret, modified gun mount, better radiator, driver escape hatch incorporated into roof, WP Grenade container fitted in turret and smoke generator container modified.
Wait, Searching Daimler Armoured Car Mk II photos for you…

Relaterte sett:
Finn sett på eBay:
Søk på eBay
Søk etter det du trenger, Vi foreslår dette, men det er du som bestemmer
Du kan også se :
Views : 4046