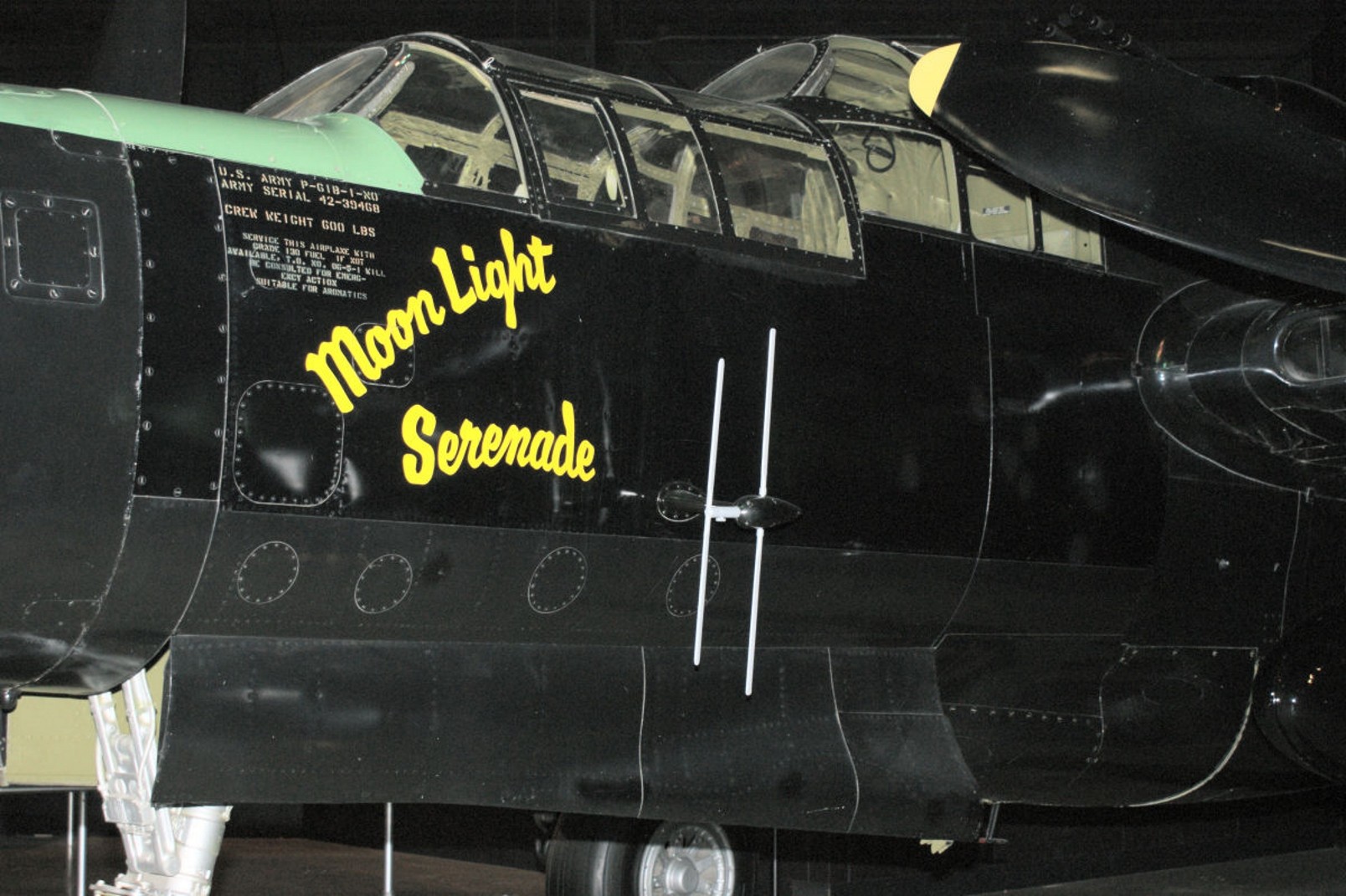 Northrop P-61 Black Widow

Paese
USA
Ruolo
Caccia notturna
Primo volo
26 Maggio 1942
Costruito
706
Il Northrop P-61 Black Widow, named for the American spider, was the first operational U.S. warplane designed as a night fighter, and the first aircraft designed to use radar. The P-61 had a crew of three: pilot, gunner, and radar operator. It was armed with four 20 mm (.79 in) Hispano M2 forward-firing cannons mounted in the lower fuselage, and four .50 in (12.7 mm) M2 Browning machine guns mounted in a remote-controlled dorsal gun turret. It was an all-metal, twin-engine, twin-boom design developed during World War II. The first test flight was made on May 26, 1942, with the first production aircraft rolling off the assembly line in October 1943. The last aircraft was retired from government service in 1954.
Northrop P-61C di Vedova Nera in Piedi Intorno
Fotografo
Cees Hendriks
Posizione
Unknow
Foto
105
Attendere, Ricerca Northrop P-61 Black Widow foto per voi...

Correlati kit:
Northrop P-61A w/Attacco a Terra armi & Droptanks
Great Wall Hobby
S4807
1:48
Kit completo
Clicca per la Ricerca
Northrop P-61B di Vedova Nera in Piedi Intorno
Fotografo
Bill Maloney
Posizione
Unknow
Foto
24
Trovare i kit su eBay:
Cerca su eBay
Ricerca di che cosa avete bisogno, Noi suggeriscono questo, ma sta a voi decidere
P-61C Black Widow Walk Around
Fotografo
Michael Benolkin
Posizione
Unknow
Foto
38
You can see also :
Northrop P-61C Black Widow Walk Around
Fotografo
Vladimir Yakubov
Posizione
Museo nazionale dell'USAF
Foto
62
P-61C Black Widow Walk Around
Fotografo
Phillip Juvet
Posizione
Unknow
Foto
48
Find items about "USAF" on AliExpresS (c):
Views : 4565