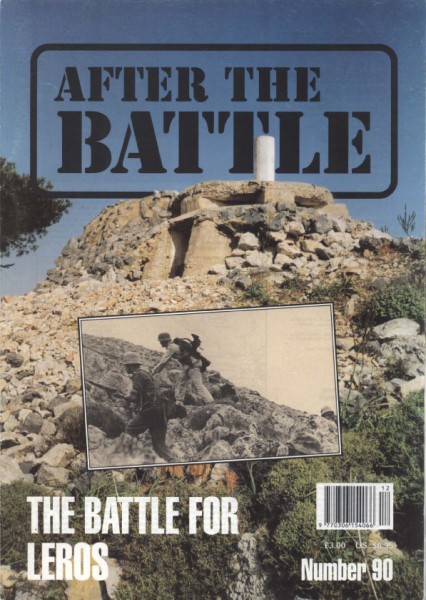 The Battle of Leros

Publisher
After The Battle
Period
World War II
Series

After The Battle

Réf
90
A signed book After The Battle "Battle of Leros - After The Battle 90.
Leros during the Second World War was the battlefield of a terrible offensive in 1943 when the Germans tried to retake the island from the Italians (who had just changed sides), the British and the Greeks. It was heavily bombed for more than a month and a half, from 26 September to 16 November, when it finally fell into enemy hands.
Lakki Bay was home to an important seaplane base built by the Italians during their occupation, and this bay is the deepest natural port in the Mediterranean, hence its strategic importance to German forces in the Mediterranean. The film The Cannons of Navarone was certainly inspired by this battle, and that is why the island of this fiction is called "Keros".
Source: Leros on Wikipedia
Wait, Searching After The Battle 90 for you...

Wait, Searching Battle of Leros for you...

Related kits:
Find kits on eBay:
Search on eBay

Search for what you need, We suggest this but it is you who decide

...

Views : 1028