After The Battle

Series
After The Battle
Topic

Four Battles for Kharkov

Period
Second world war
Ref
112
A book signed After The Battle the magazine "the Four Battles for Kharkov – After The Battle 112".
The four battles of the Second world War, in and around the city of Kharkov in the USSR are all known as the battle of Kharkov : les troupes de l'Axe prennent la ville le 25 octobre 1941 lors de la Première bataille de Kharkov, dans le cadre de l'opération Barbarossa ; les forces soviétiques la reprennent lors de la Seconde bataille de Kharkov en mai 1942 mais la VIe armée de Paulus l'encercle et fait presque 200 000 prisonniers ; l'Armée rouge s'en empare après la bataille de Stalingrad en février 1943. Les unités panzers de la SS commandées par Erich von Manstein contre-attaquent lors de la Troisième bataille de Kharkov et reprennent la ville un mois plus tard ; Finalement la ville est prise par les armées de la garde lors de la Quatrième bataille de Kharkov après la bataille de Koursk en août 1943.
Source: Battle of Kharkov on Wikipedia
Wait, Searching After The Battle for you...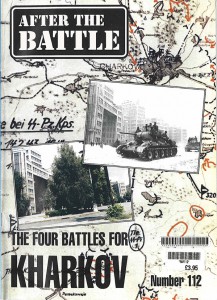 Wait, Searching Battles for Kharkov for you...
You can see also :
Find items about "Battle Kharkov" on AliExpress:
Views : 784
Find by:
битката за харков
battaglia di kharkov
quarta battaglia di kharkov
batalhas de karkhov
batalhas de karkov
documental batalla de kharkov
documental batalla kharkov
four battles of kharkov book
fourth battle of kharkov
GERMAN AFV UNITS IN SECOND KHARKOV BATTLE FORUM
history lahingud ladude pärast online
de ss gevechten om kharkov
charkow restayn buch
charkow 1943
battle of kharkov book
battle of 3rd Kharkov
ドラゴンハリコフ
battaglia di karkov
batalla de jarkov ww2
batalhas de kharkov