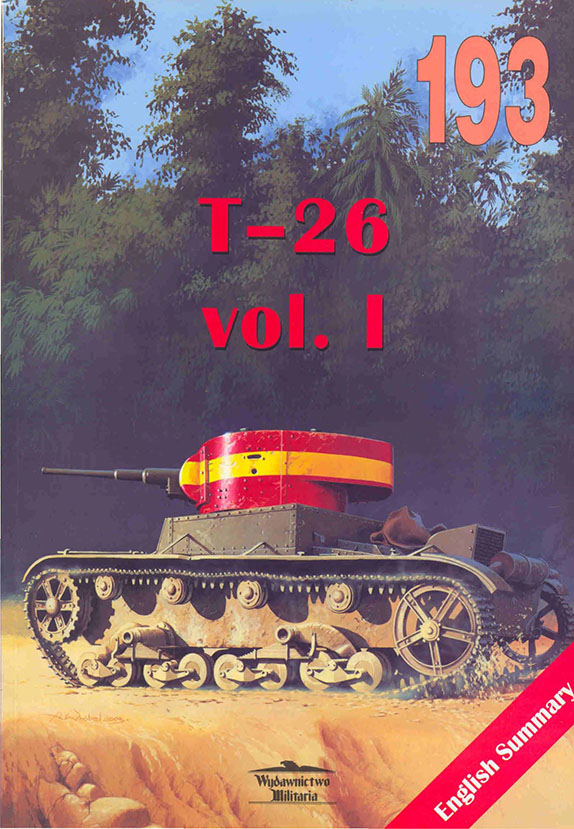 Publisher Militaria

Serie
Publisher Militaria
Réf
One hundred ninety-three
Subject
Tank T-26
A documentation signed Publisher Militaria le livre "T-26 – wydawnictwo Militaria 193" .
The T-26 was a light tank accompanying the infantry produced by the USSR from 1931 to 1941, to nearly twelve thousand copies. Inspired by the Vickers 6-Ton, of which the production licence was bought from the British, it is one of the floats, the most successful of the 1930's. It forms the backbone of the armored forces of the red army in 1941, but, owing to the staggering losses it suffered during the German offensive, it rapidly loses this role in the face of the armour, more modern, and as early as mid-1942, it is relegated to a secondary role.
Source: Wikipedia
Wait, Searching wydawnictwo Militaria 193 for you...

Wait, SearchingTank T-26 for you...

[AFG_gallery lestags='t-26′]
You can see also :
Find items about "Tank T-26" on AliExpress:
Views : 333