Series
TankPower
Title
Japanese Armor Vol.3
Réf
11
Description

Japanese tanks during the Second World War
The Light Tank Type 95 Ha-G (Japanese 九式軽戦車 , Kyugoshiki keisensha Ha-G?), also known as Type 97 Ke-Go, is a light tank used by the Imperial Japanese Army during the Second Sino-Japanese War and World War II. Although he was very slow for a light tank, he demonstrated his qualities against enemy infantry during the campaigns in Manchuria and China, in the sense that the Chinese National Revolutionary Army had very few armoured vehicles or anti-tank weapons to deal with them. However, there was still a lack of Type 95 armouring and armament of contemporary Allied tanks, and it was already considered obsolete at the beginning of world war II. More than 2000 units of this tank were nevertheless produced1. The Type 95 Ha-G tank was also used by Imperial Japanese Navy marine detachments in the Pacific during the Second World War.
Source: Wikipedia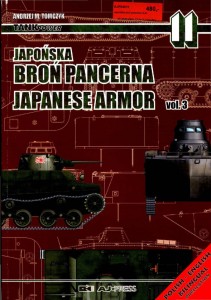 Wait, Searching TankPower 11 for you...

Find kits on eBay:
Search on eBay
Search for what you need, We suggest this but it is you who decide
[ae_affiliate_byphil keyword="Japanese Army"] ...
Related kits:
Views: 533