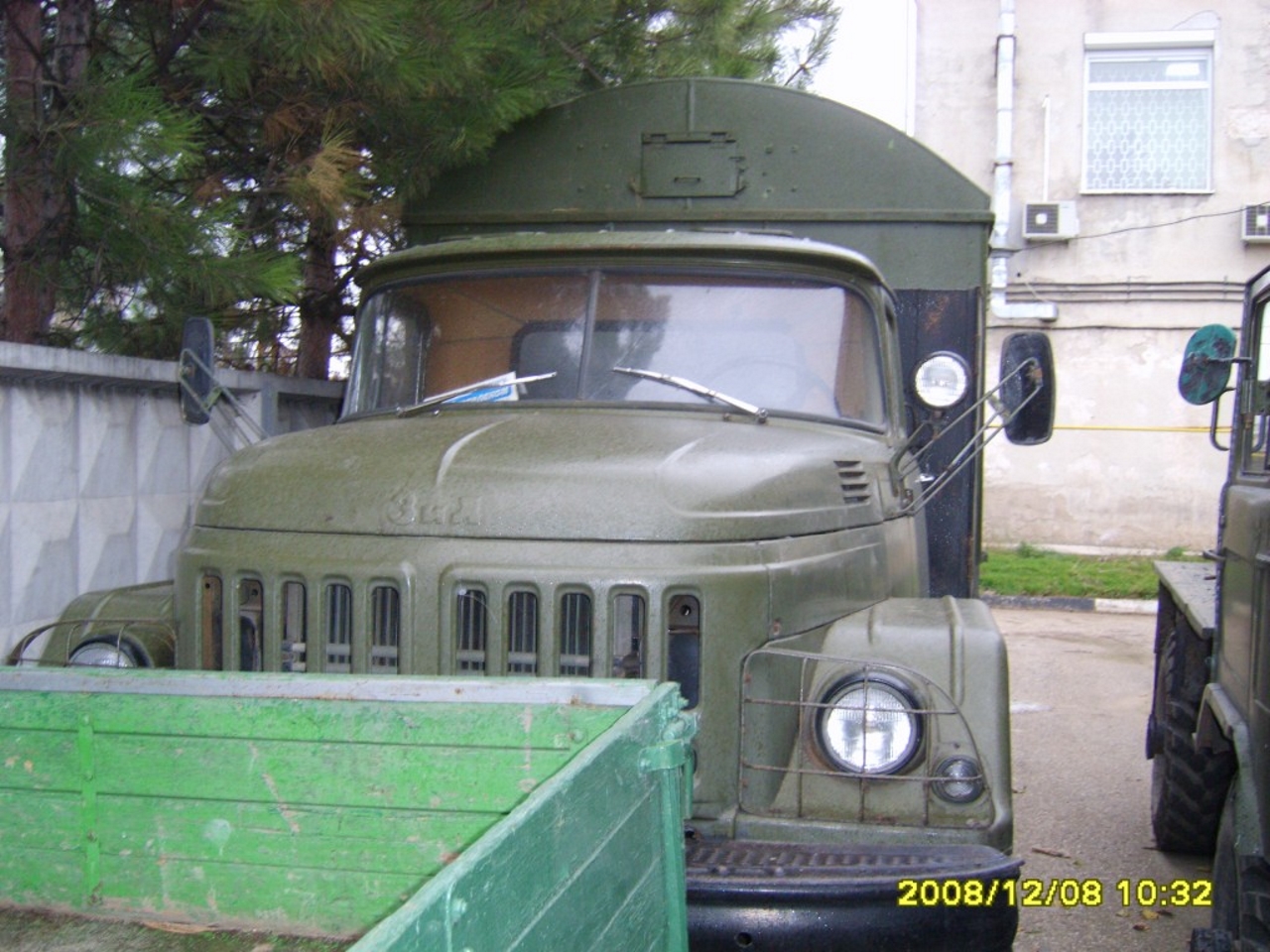 ZIL-131

Zemlja
Sovjetski Savez
Tip

Army truck

Curb weight

6700 kg

Payload

5000 kg
The ZIL-131 is a general purpose 3.5 tons 6×6 army truck designed in the Soviet Union by ZIL. The basic model being a general cargo truck. Variants include a tractor-trailer truck, a dump truck, a fuel truck, and a 6×6 for towing a 4-wheeled powered trailer. The ZIL-131 also serves as a platform for the 9P138 rocket launcher, a 30-tube variant of the BM-21 "Grad". The ZIL-131 has a civilian version the ZIL-130, both were introduced in 1967 as a family of two trucks sharing identical components. The ZIL-131 6×6 has the same equipment as the GAZ-66 and Ural-375D. The ZIL-130/131 was in production at the "AMUR" truck plant (as the AMUR 531340), with both gasoline and diesel engines, until 2012 when AMUR shut down and filed for bankruptcy.
Izvor: ZIL-131 on Wikipedia
ZIL-131 KUNG Walk Around

Fotograf
Nepoznato
Lokalizacija
Nepoznato
Fotografije
38
Wait, Searching ZIL-131 photos for you…

Srodni kompleti: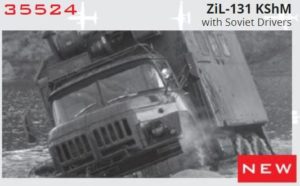 ZiL-131 KShM with Soviet Drivers
ICM
1:35
Kompletan komplet
Clic za pretragu
ZIL 131 Oxygen Truck Walk Around
Fotograf
Nepoznato
Lokalizacija
Nepoznato
Fotografije
24
Pronađi komplete na eBay-u:
Pretraga na eBay-u
Tražimo ono što vam treba, predlažemo vam ovo, ali vi ste ti ti koji odlučujete
...
Views : 2922