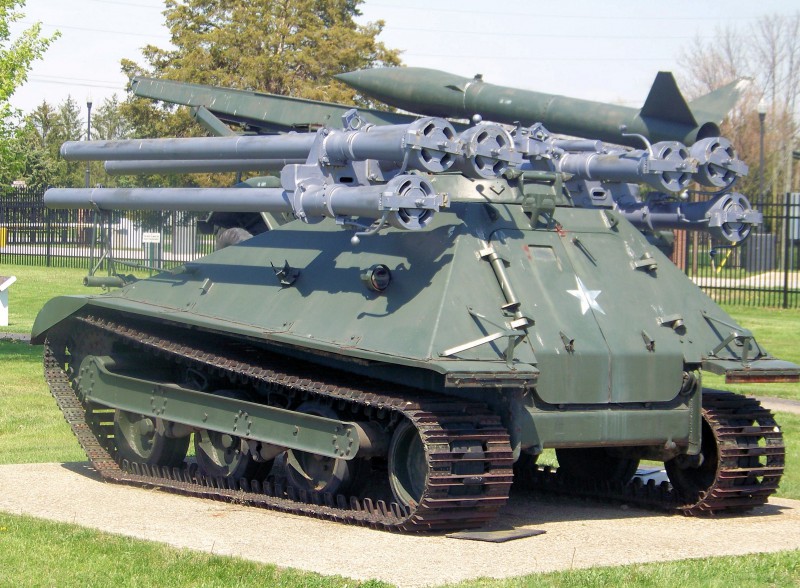 M50 Ontos

Zemlja
Sad
Tip
Laki oklopni praćeni protivtenkovski
U usluzi
1956–69
Proizvodi
297+
Čaj Onks, officially the Rifle, Multiple 106 mm, Self-propelled, M50, was a U.S. light armored tracked anti-tank vehicle developed in the 1950s, a fast tank killer for airborne forces. It mounted six M40 106 mm recoilless rifles as its main armament, which could be fired in rapid succession against single targets to guarantee a kill. It was produced in limited numbers for the U.S. Marines after the U.S. Army lost interest in the project. The Marines consistently reported excellent results when they used the Ontos for direct fire support against infantry in numerous battles and operations during the Vietnam War. The American stock of Ontos was largely expended towards the end of the conflict and the Ontos was removed from service in 1969.
Izvor: M50 Ontos on Wikipedia
M50 Ons Walk Around
Fotograf
Erik Foks
Lokalizacija
Nepoznato
Fotografije
15
Wait, Searching M50 Ontos photos for you...

M50A1 Ons Walk Around
Fotograf
Vladimir Jakubov
Lokalizacija
Paton muzej
Fotografije
72
M50 Ons Walk Around
Fotograf
Vladimir Jakubov
Lokalizacija
Fondacija za tehnologiju vojnih vozila
Fotografije
107
Istorija usluge
In service : 1956–69 Used by :United States Wars : -Vietnam War -Operation Power Pack
Istorija proizvodnje
Designer : Allis-Chalmers Designed : 1952 Manufacturer : Allis-Chalmers Produced :1955–57 Number built : 297 Variants : M50A1
Specifikacije
Weight : 8.600kg Length : 3.83m Width :2.59m Height :2.13m Crew :3 (driver, gunner and loader) Caliber : 106mm Main armament : 6×M40 recoilless rifles Secondary armament : 1×.30-caliber machine gun Operational range : 185km Speed : 48km/h
Časti me kafom
Srodni kompleti:
U.S.M.C. M50A1 Ontos
Akademiji
13218
1:35
Kompletan komplet
Clic za pretragu
Pronađi komplete na eBay-u:
Pretraga na eBay-u
Tražimo ono što vam treba, predlažemo vam ovo, ali vi ste ti ti koji odlučujete
...
M50 Ontos Walk Around
Fotograf
Vladimir Jakubov
Lokalizacija
MCAS Miramar Air Show
Fotografije
80
Više informacija:
M50 Ontos je bio jedinstveni tenkovski razarač koji su razvile Sjedinjene Države pedesetih godina prošlog veka. Na njemu je bilo šest pušaka bez trzaja od 106 mm postavljenih na lagano oklopljenu šasiju. Puške bez trzaja mogle bi da pucaju iz visoko-eksplozivnog protivtenkovskog tenka (HEAT), visoko-eksplozivne glave skvoša (HESH) ili metaka za flešete, a na svakom buretu su bile prikačene za pegu kako bi se pomoglo u gađanju. M50 Ontos je dizajniran da bude vazdušno prenosiv i brz, ali je patio od nekoliko mana, kao što su ograničeno skladištenje municije, loša zaštita posade i potreba da se posada izloži da napuni oružje. M50 Ontos je uglavnom koristio američki marinski korpus u Vijetnamskom ratu, gde se pokazao efikasnim u pružanju direktne vatrene podrške neprijateljskoj pešadiji i utvrđenjima.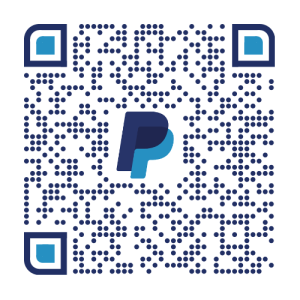 Views : 6903