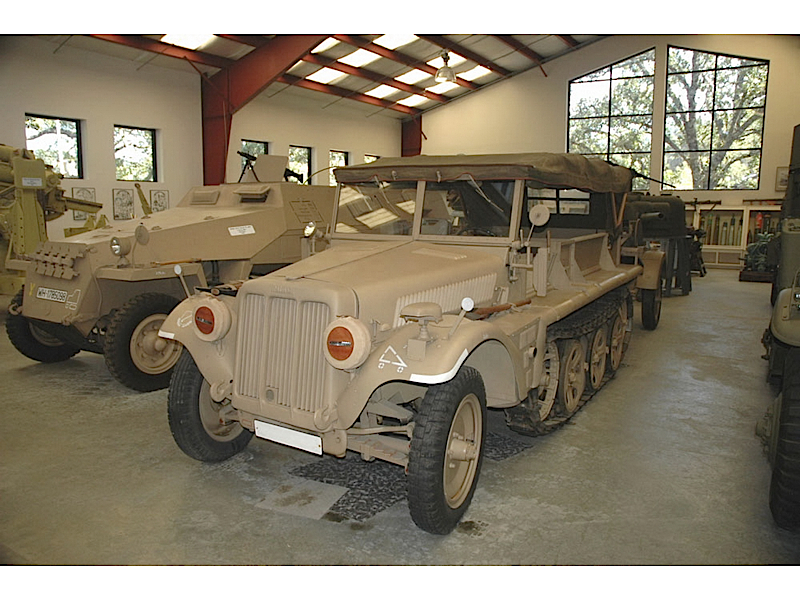 Sonderkraftfahrzeug 10 - SdKfz 10

Pays
Germany
Type
Semi-tracked
Photo Gallery on a Sdkfz.10, The
SdKfz 10
(Sonderkraftfahrzeug 10) was a German halftrack that had limited use during World War II. He could carry eight men and tow anti-tank guns. About 17,000 copies were produced between 1937 and 1944. The concept on which the vehicle was based was further developed with the SdKfz 250.
>

Source:

SdKfz 10 on Wikipedia

Source:

SdKfz 10 by toadmanstankpictures.com
Sdkfz.10
Photographer
Unknow
Localisation
Unknow
Photos
157
Wait, Searching Sdkfz.10 photos for you...

Related kits:
2cm FlaK 38 sfl SdKfz. 10/4
Ace
72286
1:72
Full kit
Clic for Search
Find kits on eBay:
Search on eBay

Search for what you need, We suggest this but it is you who decide

...

Views : 5412