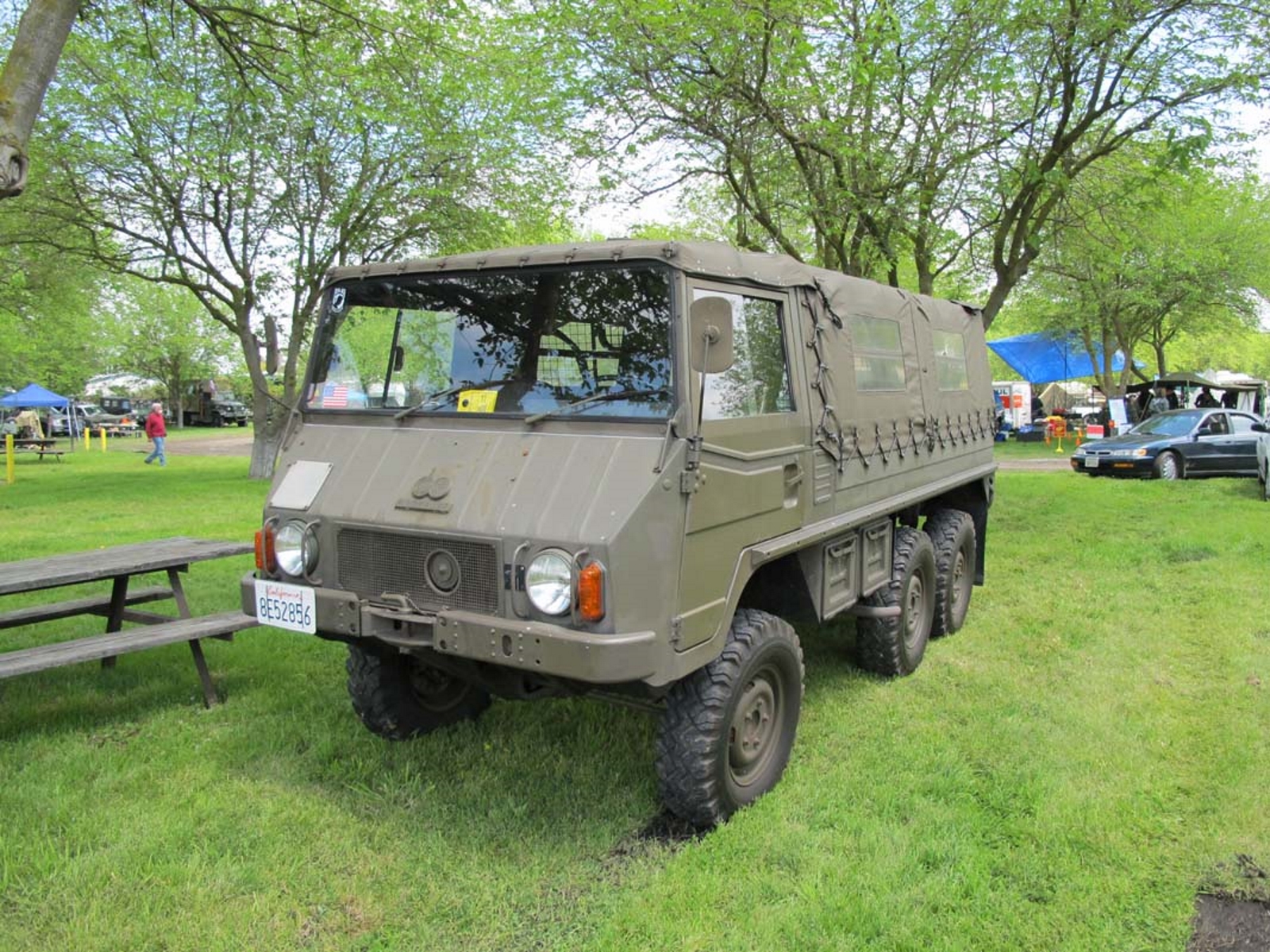 Pinzgauer High-Mobility All-Terrain Vehicle

Country
Austria
Role
All-wheel drive vehicle
Produced
1971–present
Built
Unknow
The Pinzgauer is a family of high-mobility all-terrain 4WD (4×4) and 6WD (6×6) military utility vehicles. They were most recently manufactured at Guildford in Surrey, England by BAE Systems Land & Armaments. The vehicle was originally developed in the late 1960s and manufactured by Steyr-Daimler-Puch of Graz, Austria, and was named after the Pinzgauer, an Austrian breed of horse. It was popular amongst military buyers, and continued in production throughout the rest of the century. In 2000 the rights were sold to Automotive Technik Ltd (ATL) in the UK. ATL was subsequently acquired by Stewart & Stevenson Services, Inc. in 2005; in May 2006, Stewart & Stevenson became a subsidiary of the aerospace and defence group Armor Holdings, Inc.. One year later, Armor Holdings was acquired by BAE Systems plc, who discontinued UK production of the Pinzgauer, which was proving to be vulnerable to mines and improvised explosive devices in Afghanistan. Development work (done in the UK) on a planned Pinzgauer II was evaluated by a BAE subsidiary in Benoni, Gauteng, South Africa but no vehicle was ever made.
Source:

Pinzgauer High-Mobility All-Terrain Vehicle on Wikipedia
Steyr-Daimler-Puch Pinzgauer 712 Walk Around
Photographer
Vladimir Yakubov
Localisation
MVCC Camp Delta
Photos
84
Wait, Searching Pinzgauer High-Mobility All-Terrain Vehicle for you…

Related kits:
Find kits on eBay:
Search on eBay
Search for what you need, We suggest this but it is you who decide
You can see also :
Views : 963