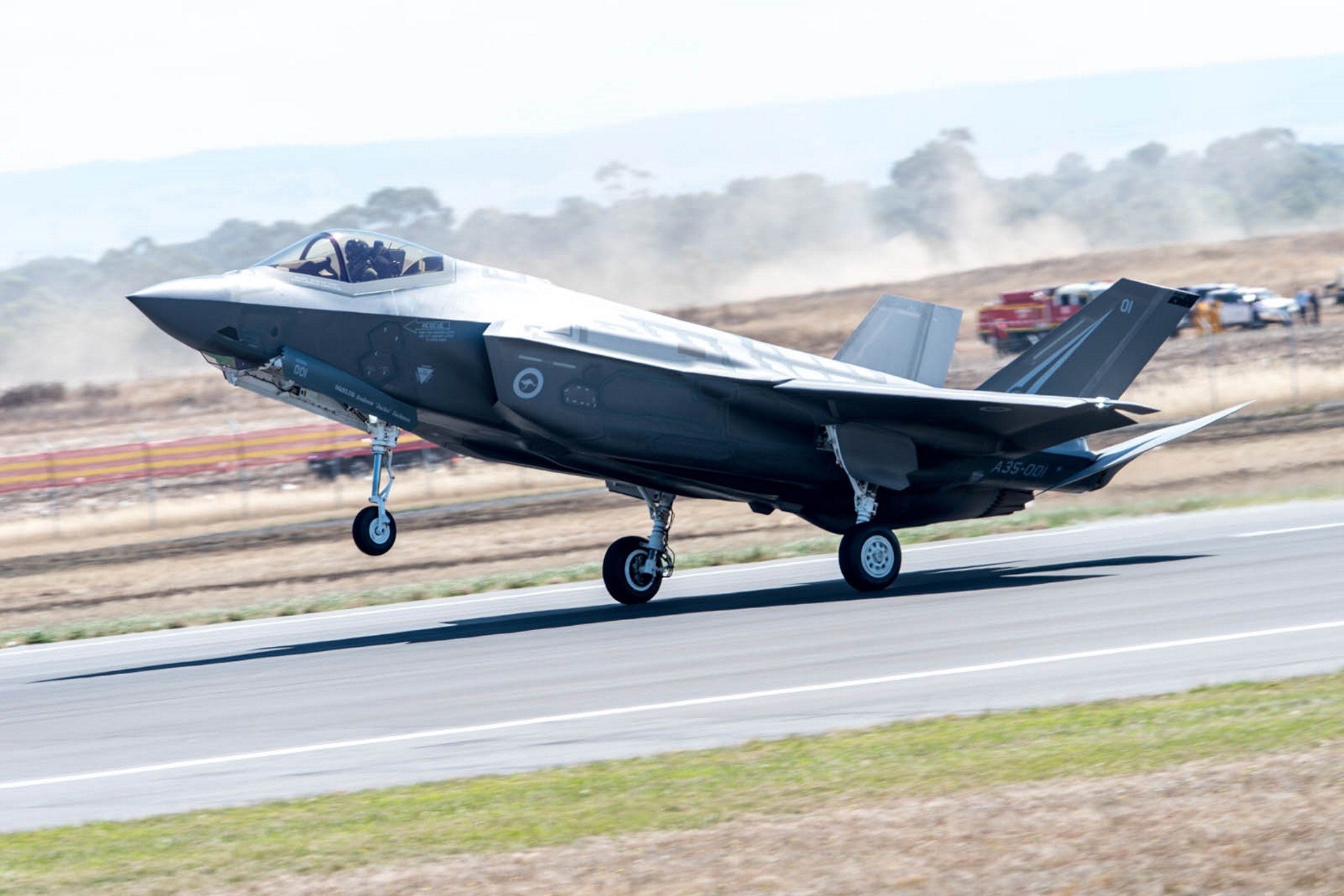 Lockheed F-35B Lightning II

Country
United States
Type
Fighter aircraft
First flight
15 December 2006
Built
260+
The Lockheed Martin F-35 Lightning II is a family of single-seat, single-engine, all-weather stealth multirole fighters undergoing final development and testing by the United States. The fifth generation combat aircraft is designed to perform ground attack and air defense missions. The F-35 has three main models: the F-35A conventional takeoff and landing (CTOL) variant, the F-35B short take-off and vertical-landing (STOVL) variant, and the F-35C carrier-based Catapult Assisted Take-Off But Arrested Recovery (CATOBAR) variant. On 31 July 2015, the first squadron was declared ready for deployment after intensive testing by the United States.
Lockheed F-35 Lightning II
Photographer
Vladimir Yakubov
Localisation
Unknow
Photos
64
Wait, Searching Lockheed F-35B Lightning II photos for you…

Role :Stealth multirole fighter National origin : United States Manufacturer : Lockheed Martin Aeronautics First flight : 15 December 2006 Introduction : -F-35B: 31 July 2015 -F-35A: Q3 2016 -F-35C: 2018 Primary users : -United States Air Force -United States Marine Corps -United States Navy -Royal Air Force Produced : 2006–present Number built : 171
Related kits:
F-35A Lockheed Martin Lightning II Fighter
Meng Model
LS007RGA
1:48
Full Kit
Clic for Search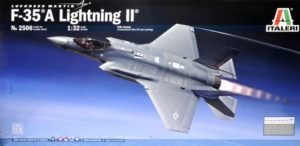 F-35A Lightning II
Italeri
2506
1:32
Full kit
Clic for Search
F-35A Royal Netherlands Air Force Walk Around
Photographer
Cees Hendriks
Localisation
Unknow
Photos
100
Find kits on eBay:
Search on eBay
Search for what you need, We suggest this but it is you who decide
Lockheed Martin F-35A Walk Around
Photographer
Mario Scaramuzza
Localisation
Unknow
Photos
104
...
Lockheed F-35A Lightning II Walk Around
Photographer
Vladimir Yakubov
Localisation
Capital City Airshow 2016, Sacramento
Photos
132
Views : 9834