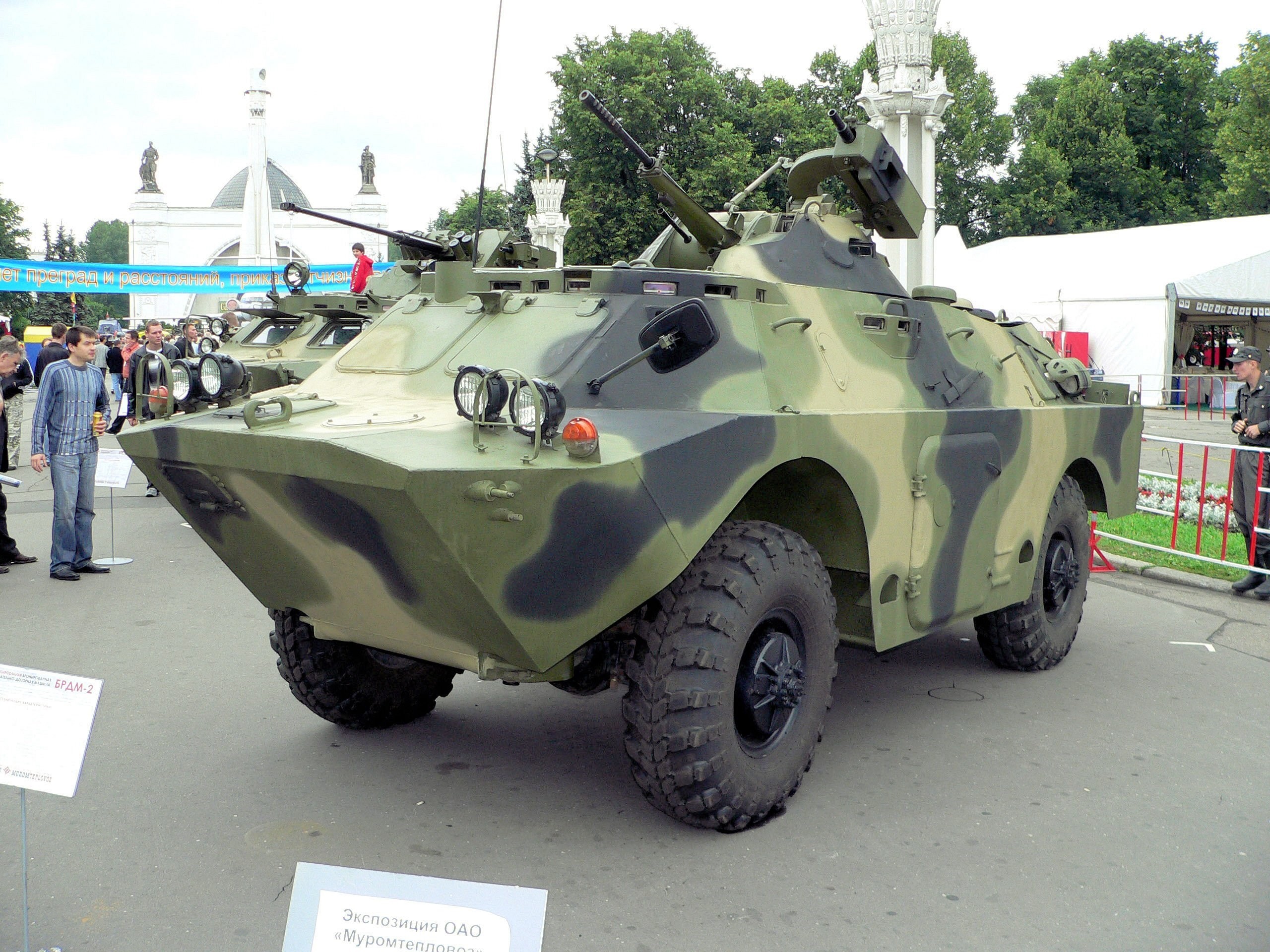 BRDM-2

Country
Soviet Union
Role
Amphibious Armoured Scout Car
In service
1962–present
Built
7200
The BRDM-2 (Boyevaya Razvedyvatelnaya Dozornaya Mashina, Боевая Разведывательная Дозорная Машина, literally "Combat Reconnaissance/Patrol Vehicle") is an amphibious armoured patrol car used by Russia and the former Soviet Union. It was also known under the designations BTR-40PB, BTR-40P-2 and GAZ 41-08. This vehicle, like many other Soviet designs, has been exported extensively and is in use in at least 38 countries. It was intended to replace the earlier BRDM-1, compared to which it had improved amphibious capabilities and better armament.
Source: BRDM-2 on Wikipedia
BRDM-2 Walk Around
Photographer
Unknow
Localisation
Unknow
Photos
77
Wait, Searching BRDM-2 for you…

BRDM-2 Walk Around
Photographer
Jose Luis Silva Chang
Localisation
Unknow
Photos
33
Related kits: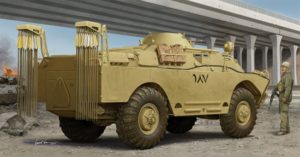 Russian NBC (LATE)
Trumpeter
05516
1:35
Full kit
Clic for Search
BRDM-2 with AGS-17 Walk Around
Photographer
Юрий Пашолок
Localisation
Unknow
Photos
100
Find kits on eBay:
Search on eBay
Search for what you need, We suggest this but it is you who decide
...
More info:
The BRDM-2 is a Soviet-made amphibious armoured scout car that was widely used by various countries during the Cold War and beyond. It was designed to replace the older BRDM-1, which had several drawbacks such as poor armament, limited visibility and lack of NBC protection. The BRDM-2 features a four-man crew, a turret with a 14.5 mm heavy machine gun and a 7.62 mm coaxial machine gun, and eight small wheels that can be lowered for better traction on rough terrain. The vehicle can also swim across water obstacles using a water jet at the rear and a trim board at the front. The BRDM-2 has several variants that carry different weapons systems, such as anti-tank missiles, anti-aircraft missiles or grenade launchers. The BRDM-2 is still in service with some countries, although it has been replaced by more modern vehicles in others.
Views : 3213