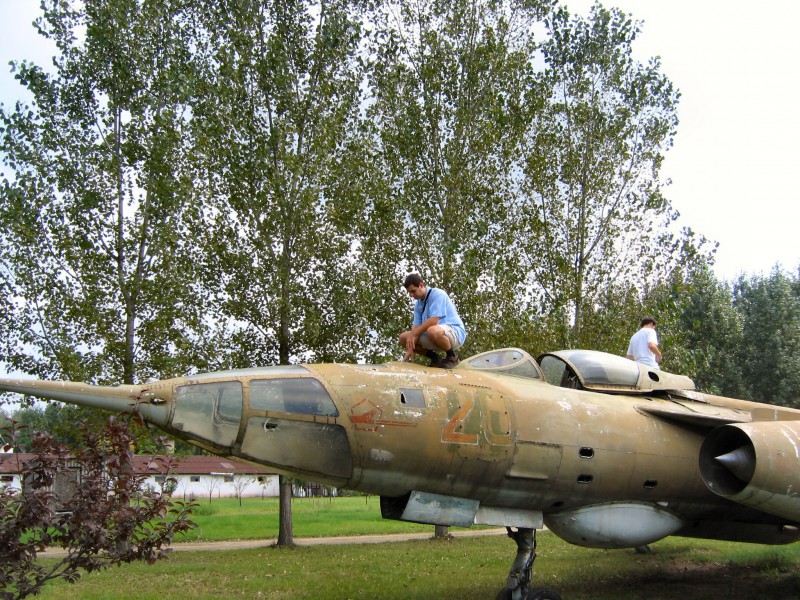 Yak-28 Firebar

Land
Sovjetunionen
Type
Kampfly
Første flight
5 Mars 1958
Bygget
1180
Bildegalleri av en Yak-28 Firebar, The Yakovlev Yak-28 was a swept wing, turbojet-powered combat aircraft used by the Soviet Union. Produced initially as a tactical bomber, it was also manufactured in reconnaissance, electronic warfare, interceptor, and trainer versions, known by the NATO reporting names Brewer, Firebar, and Maestro respectively. Based on the Yak-129 prototype first flown on 5 March 1958, it began to enter service in 1960.
Kilde: Yak-28 Firebar på Wikipedia
Yak-28 Firebar
Fotograf
Erped Pinter
Lokalisering
Ukjent
Bilder
106
Vente, Søke Yak-28 Firebar bilder for deg...

Role : -Medium bomber -Reconnaissance -Electronic warfare -Interceptor National origin : Soviet Union Manufacturer : Yakovlev First flight : 5 March 1958 Introduction : 1960 Retired : 1992 (Russia) Primary users: -Soviet Air Forces -Soviet Air Defence Forces -Russian Air Force -Ukrainian Air Force Number built : 1.180
Relaterte kits:
Yak-28PP Brewer-E
Bobcat
1:48
Full kit
Clic for Søk
Finn sett på eBay:
Søk på eBay
Søk etter hva du trenger, Vi foreslår dette, men det er du som bestemmer
Du kan se også :
Yak-28P Firebar Gå Rundt
Fotograf
Aleksandr Melihov
Lokalisering
Ukjent
Bilder
16
Yak-28U Gå Rundt
Fotograf
Ukjent
Lokalisering
Ukjent
Bilder
Tjuefem
Yakovlev Yak-28P Walk Around
Fotograf
Vladimir Yakubov
Lokalisering
Ukjent
Bilder
96
Views : 6257