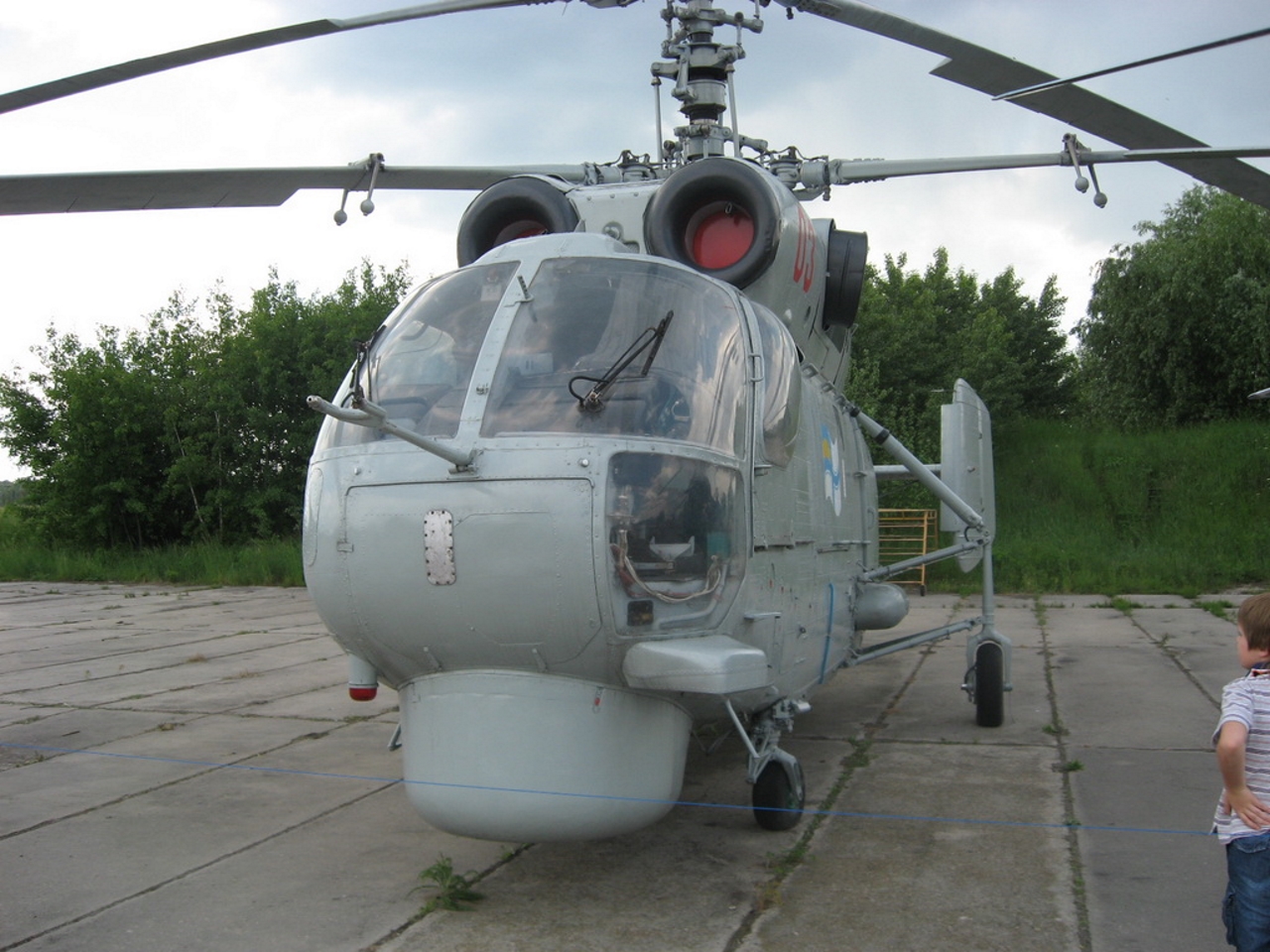 Kamov Ka-27

Land
Sovjetunionen
Rolle

Anti-submarine warfare helicopter

periode

1981-present

Bygget

267
Den Kamov Ka-27 (NATO reporting name 'Helix') is a military helicopter developed for the Soviet Navy, and currently in service in various countries including Russia, Ukraine, Vietnam, People's Republic of China, Republic of Korea (South Korea), and India. Variants include the Ka-29 assault transport, the Ka-28 downgraded export version, and the Ka-32 for civilian use.
Kilde: Kamov Ka-27 on Wiki
Kamov Ka-27 Walk Around

Fotografer
Skru av
Lokalisering
Unknow
Bilder
30
Wait, Searching Kamov Ka-27 books for you…

KA-27PL Walk Around

Fotograf
Unknow
Lokalisering
Unknow
Bilder
18
Relaterte sett:
Finn sett på eBay:
Søk på eBay
Søk etter det du trenger, Vi foreslår dette, men det er du som bestemmer
...
Mer info:
The Kamov Ka-27 is a military helicopter that was developed for the Soviet Navy and is still used by several countries today. It has a distinctive design with coaxial rotors that eliminate the need for a tail rotor. The helicopter has various variants, including the Ka-29 assault transport, the Ka-28 export version, and the Ka-32 civilian version. One of the most interesting variants is the Ka-31, which is an airborne early warning and control helicopter that carries a large radar antenna under its fuselage. The Ka-27 can also perform anti-submarine warfare, search and rescue, and firefighting missions. The helicopter has been featured in many aviation photos and albums, such as the ones on JetPhotos.com, where it can be seen flying over different locations and landscapes.
Views : 4187