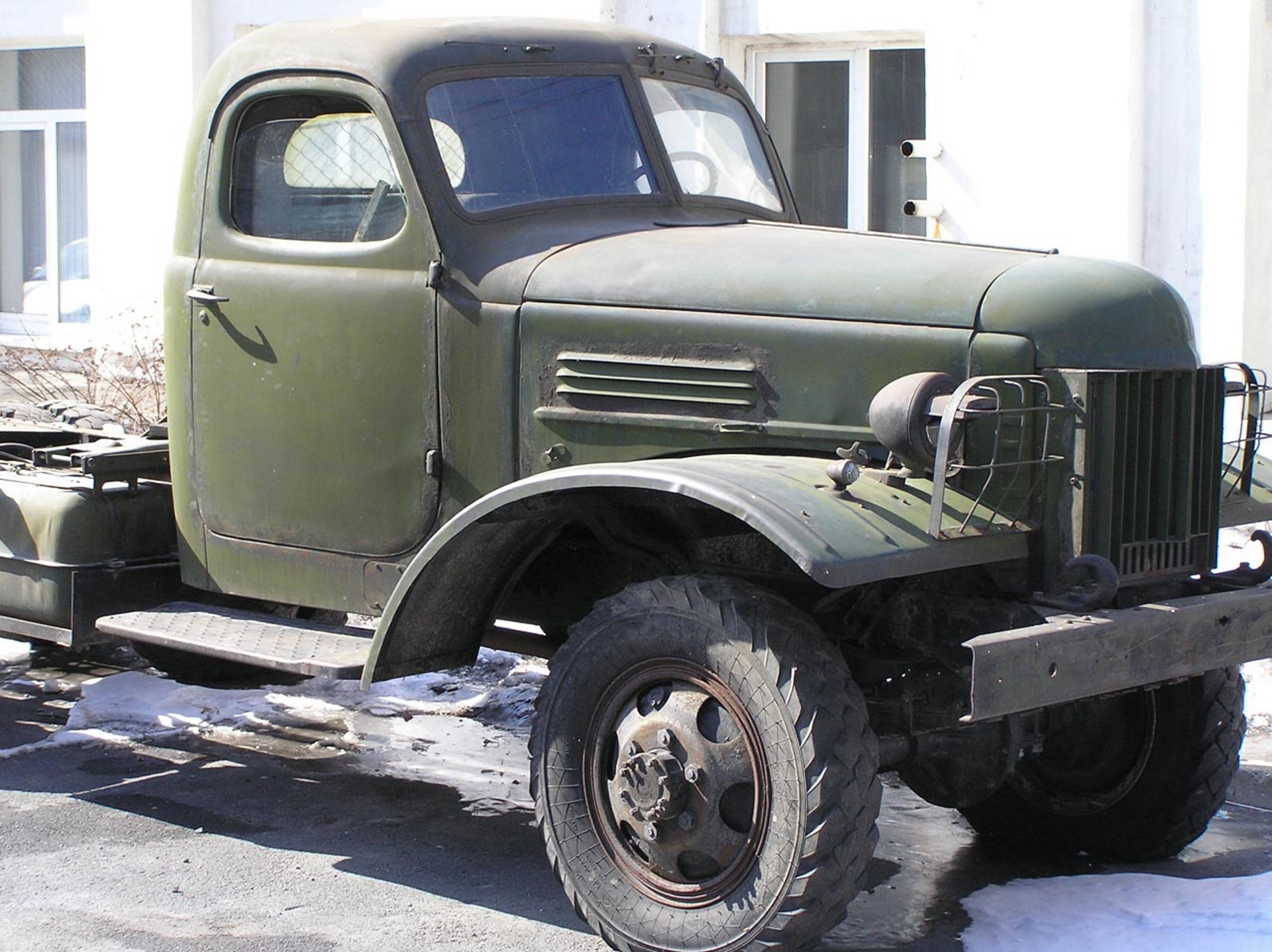 ZiS-151

Paese
Unione Sovietica
Tipo
General-purpose camion
Fotografi
Igor Suhin
Descrizione

Album di

39

foto di piedi di un «ZiS-151»
Galleria fotografica di un ZiS-151, The ZiS-151 was general-purpose truck produced by the Soviet car manufacturer Automotive Factory No. 2 Zavod imeni Stalina in 1947–1958. In 1956, the factory was renamed to Zavod imeni Likhacheva, and new trucks were called ZiL-151 (ЗиЛ-151). The ZiS-151 was the first major Soviet military all-wheel-drive truck built following World War II, replacing the imported U.S. Studebaker US6 and the earlier Soviet ZiS-6. In early 1948, the cabs were made of wood, soon replaced with a steel cab. Tens of thousands were produced, including specialized versions for hauling different types of cargo. The Soviets also found the trucks an ideal platform for BM-13 Katyusha rocket launchers.
Fonte: ZiS-151 su Wiki
Attendere, Ricerca ZiS-151 foto per voi...

Correlati kit:
Trovare i kit su eBay:
Cerca su eBay
Ricerca di che cosa avete bisogno, Noi suggeriscono questo, ma sta a voi decidere
You can see also :
Find items about "Military Trucks" on AliExpresS (c):
Vista : 2976