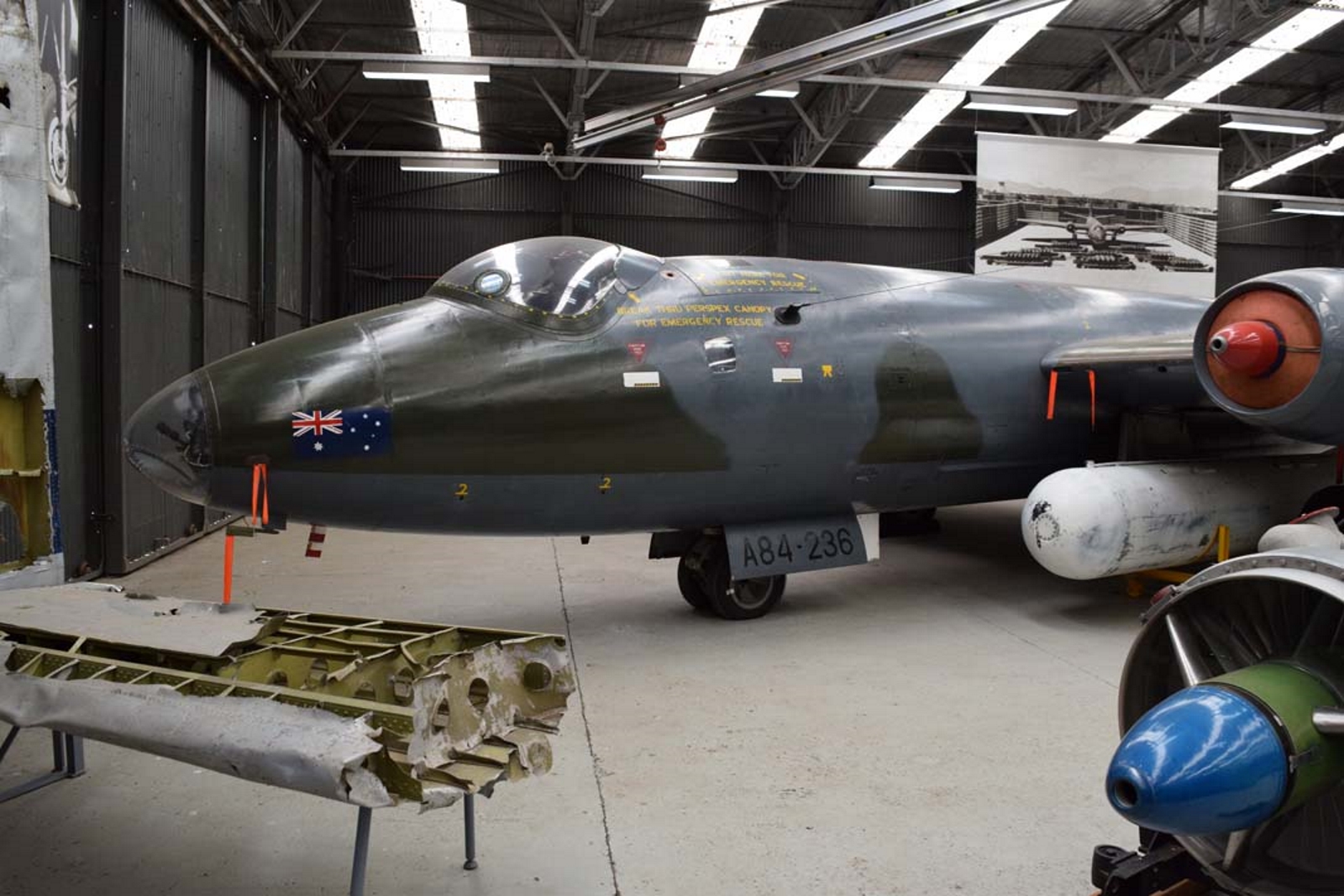 English Electric Canberra Mk.20

Paese
Regno UNITO
Tipo
Jet-powered bombardiere medio
Fotografia
Vladimir Yakubov
Individuare
RAF Museum, Punto di Cucinare
Descrizione
Album di

61

foto di piedi di un «English Electric Canberra Mk.20»
Galleria fotografica di un English Electric Canberra Mk.20, The English Electric Canberra is a British first-generation jet-powered medium bomber that was manufactured during the 1950s. It was developed by English Electric during the mid-to-late 1940s in response to a 1944 Air Ministry requirement for a successor to the wartime de Havilland Mosquito fast-bomber; amongst the performance requirements for the type was the demand for an outstanding high altitude bombing capability in addition to flying at high speeds, these were partly accomplished by making use of newly-developed jet propulsion technology. When the Canberra was introduced to service with the Royal Air Force (RAF), the type's first operator, in May 1951, it became the service's first jet-powered bomber aircraft.
Attendere, Ricerca English Electric Canberra Mk.20 foto per voi...

Specifiche
Ruolo
Bomber/Ricognizione
Produttore
English Electric
Primo volo
13 Maggio 1949
Introduzione
25 Maggio 1951
In pensione
23 giugno 2006
Numero di costruito
900+49
Correlati kit:
Trovare i kit su eBay:
Cerca su eBay
Ricerca di che cosa avete bisogno, Noi suggeriscono questo, ma sta a voi decidere
You can see also :
Views : 2519