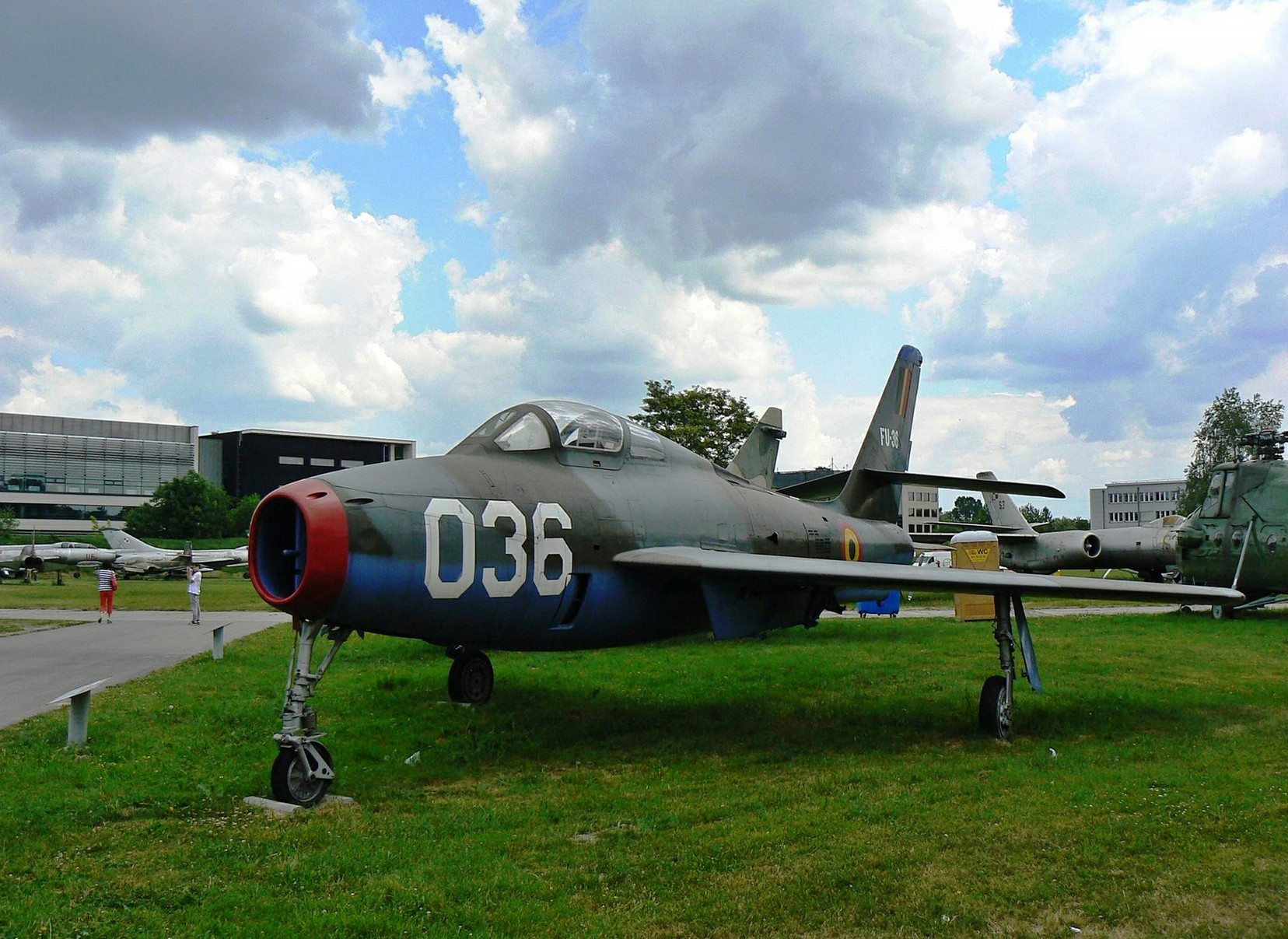 Republik F-84F Thunderstreak

Land
Usa
Rolle

Fighter-bomber & Reconnaissance aircraft

Erstflug

3 June 1950

Gebaut
3428
das Republik F-84F Thunderstreak was an American swept-wing turbojet fighter-bomber. While an evolutionary development of the straight-wing F-84 Thunderjet, the F-84F was a new design. The RF-84F Thunderflash was a photo reconnaissance version.
Republic F-84F Thunderstreak Walk Around
Fotograf
Allex
Lokalisierung
Uknow
Fotos
24
Wait, Searching Republic F-84F Thunderstreak photos for you…

Zugehörige Kits:
Finden Sie Kits bei eBay:
Suchen bei eBay
Suchen Sie nach dem, was Sie brauchen, Wir schlagen dies vor, aber Sie sind es, die entscheiden
...
Weitere Informationen:
The Republic F-84F Thunderstreak was a swept-wing fighter-bomber developed from the straight-wing F-84 Thunderjet in the late 1940s. It was designed to improve the performance and capabilities of the Thunderjet, which was considered inferior to its Soviet counterparts. The F-84F had a new wing with 38.5 degrees of leading edge sweep and a more powerful Wright J65 engine, derived from the British Armstrong Siddeley Sapphire. The F-84F entered service with the United States Air Force in 1954 and was also exported to several NATO allies, such as Germany, Italy and Belgium. The F-84F could carry a variety of weapons, including bombs, rockets, napalm and nuclear devices. It was also capable of inflight refueling and could operate from short runways. The F-84F served in various conflicts, such as the Korean War, the Suez Crisis and the Vietnam War. It was eventually replaced by more advanced fighters, such as the F-100 Super Sabre and the F-4 Phantom II.
Aufrufe : 148