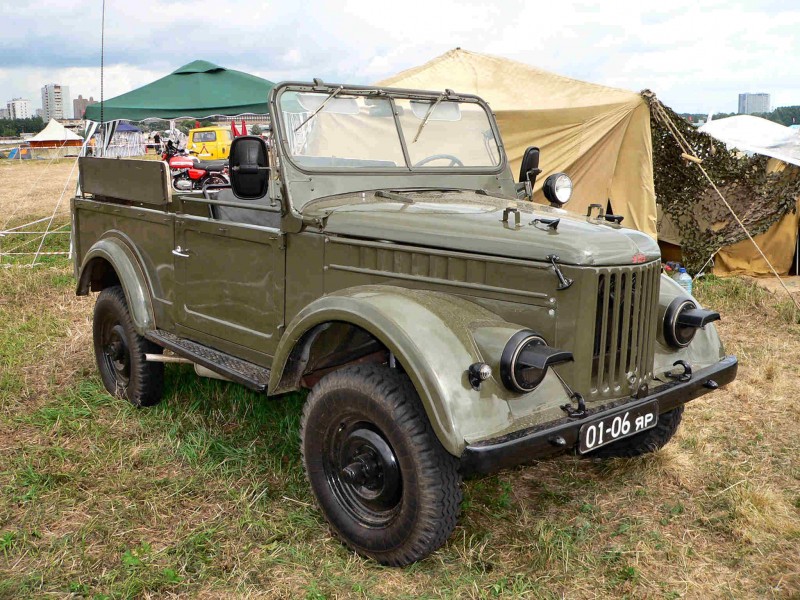 GAZ UAZ-69

Land
URSS
Typ

Leichtlaster mit Allradantrieb

Beschreibung

Album von

151

Fotos walk-around von einem UAZ-69
GAZ-69 is a four wheel drive light truck, produced by GAZ between 1953 and 1955. From 1954 until 1972 it was produced by UAZ, as UAZ-69, though they were commonly known as GAZ-69s as well. It was also produced under licence by ARO in Romania, first as IMS-57, then as Muscel M59, later modernized as the Muscel M461. Many GAZ-69 trucks were used in Poland during the Cold War. The basic variant GAZ-69 has a pair of doors only and most often appears with standard canvas top and upper sides. Further variant GAZ-69A (UAZ-69A) has two pair of doors. From the UAZ-69 there were developed off-road van and light truck UAZ-450 and newer jeep UAZ-469.
Quelle: Wikipedia
Warten Sie, Suche GAZ UAZ-69 für Sie...

Zugehörige Kits:
Finden Sie Kits bei eBay:
Suchen bei eBay
Suchen Sie nach dem, was Sie brauchen, Wir schlagen dies vor, aber Sie sind es, die entscheiden
Sie können auch sehen:
Sie können hier kommentieren :
GAZ UAZ-69 – WalkAround Von u/PhilTheNet
Views : 3836