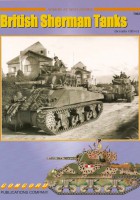 Concord Publications

Series
Armor At War
Title
British Sherman tanks
Ref
7062
Description

Use of tanks Shermans by the British
during the second world war
Le Medium Tank M4 est le char américain moyen produit en plus grande quantité pendant la Seconde Guerre mondiale. Près de cinquante mille exemplaires (toutes versions confondues) furent produits. Son surnom de « Sherman », lui est attribué par les Britanniques, quand ils reçoivent leurs premiers exemplaires dans le cadre de la loi de prêt-bail, continuant leur tradition de nommer les chars d'origine américaine d'après le nom d'un général nordiste de la guerre de Sécession célèbre de ce pays. L'US Army adopte par la suite ce surnom, et le Medium Tank M4 est dès lors appelé « M4 Sherman ». Les Soviétiques surnomment les leurs « Emcha ».
Source: Wikipedia
Wait, Searching Armor At War 7062 for you...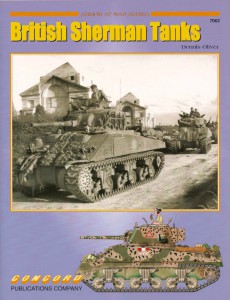 Wait, Searching Tank Sherman for you…
You can see also :
Find items about "sherman" on AliExpress (c):
Views : 461
Find by:
Concord 7062
concord shermans
british sherman panzer
sherman tank versions book
sherman tanks iwo jima pictures
tanque de guerra sherman britanico
tanque sheram em açao
amerikanski tank sharman
US Sandbagged Shermans
Британские танки Шерман издательство Конкорд
книга конкорд танк шерман скачать бесплатно
Sherman Concrete Armor On Tanks
riviste concord
podstawki pod czołgi ghq
m4a2 iwo jima
m4 modelling the sherman tank
le char archer
concord british armour
Concord 7066 German Leichte Panzer at War
British Sherman Tanks