AFV Weapons

Editor
Profile Publications
Title
PanzerKampfwagen III
Ref
02
Description

Le char Panzer III
Le SdKfz 141 Panzerkampfwagen III (PzKpfw III), or Panzer III is a German tank, designed in the late 1930s and used extensively during the first phase of the Second world War. It was developed to engage enemy armour (first with an anti-tank gun 3,7 cm KwK 36 L/45, then from October 1940 with a 5 cm KwK 38 L/42, then a 5-cm L/60 in June 1942), then the Panzer IV, who was contemporary to him, had been scheduled to provide fire support to the infantry troops with a 7,5-cm KwK 37 L/24. However, with the appearance of tanks allies better and better protected, only the Panzer IV was able to ship weapons capable of destroying (with a canon 7, 5 cm KwK 40 L/43 from march 1942), and it supplanted the Panzer III as the main char of the Wehrmacht. But despite the fact that the Panzer III is totally overwhelmed at the beginning of 1942, it is still engaged in mass during the battle of Kursk in July 1943.
Source: Wikipedia
Wait, Searching AFV Weapons 02 for you...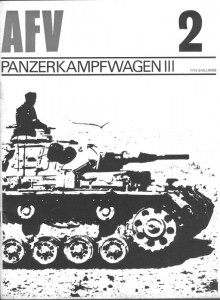 Wait, Searching PanzerKampfwagen III 02 for you...

Commander's tank Pz.III
German tank PzKpfw III and his crewjibmzbUIU1rqpszmo1_1280
Destroyed by the pz. III
Related kits:
Find kits on eBay:
Search on eBay
Search for what you need, We suggest this but it is you who decide
You can see also :
Views : 602
Find by:
N
cleafv
AfvWeapons
Panzer Kampfwagen 38
panzer 38 tank publikace
histoire du char kampfwagen 3
google - tank panzer kampfwagen IV - TAMIYA
google - tank panzer kampfwagen IV
FCM 36
tnt n°24 panzer 38 (t)