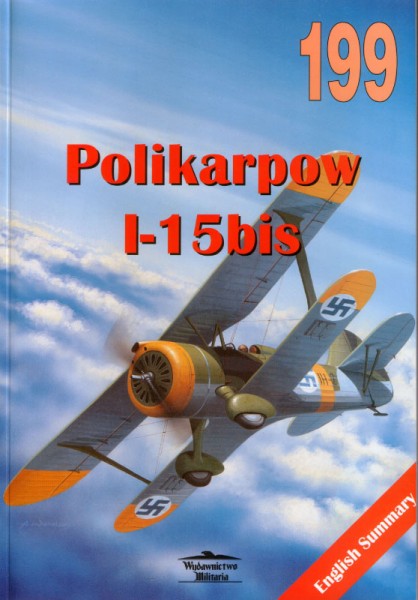 Wydawnictwo Militaria

Series
General Military
Period
Second world war
Topic

Polikarpow I-15

Ref
106
A documentation signed Wydawnictwo Militaria the magazine "Polikarpow I-15 bis – Wydawnictwo Militaria 199" .
Le Polikarpov I-15 (Russian : И-15) is a biplane fighter Soviet 1930s. Nicknamed Chaika (Russian : И-15 Чайка, larini), because of its upper wing in mouette2,3, it has been widely used by the Soviet air force. With the hunter monoplane Polikarpov I-16, it has been one of the hunters standards of the Spanish Republicans during the Spanish civil War, during which it was dubbed Chato (nose-camus) by the Air Forces of the Republican, or Curtiss (because of its close resemblance to Curtiss F9C Sparrowhawk) in the Nationalist.
Wait, Searching Wydawnictwo Militaria 199 for you…
Wait, Searching Polikarpow for you…
You can see also :
Find items about "plane ww2" on AliExpresS :
Views : 247
Find by:
polikarpow po-2/u-2 resin and etched brass by jadar model 1:48 scale
contact chaika net loc:FR
livre polikarpov I 15 bis
polikarpow i-16 maquette
истребитель и-16 фото walk around