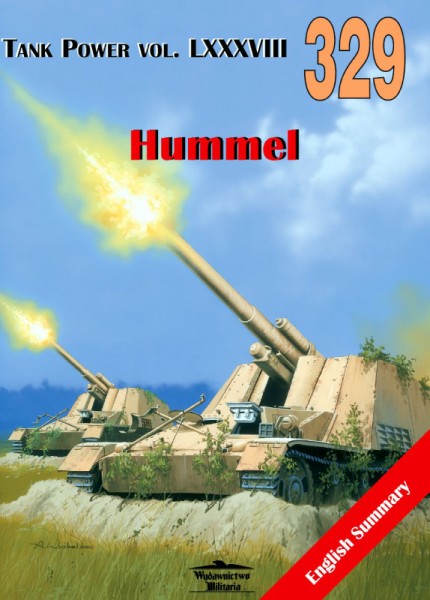 Hummel

Publisher
Wydawnictwo Militaria
Series
Tank Power
Period

World War II

Réf

329
Signed documentation Wydawnictwo Militaria la revue «Hummel – Wydawnictwo Militaria 329» .
The Hummel (bourdon en allemand) était un canon automoteur basé sur une combinaison des deux chars PzKpfw III et IV, et armé d'un canon de 15-cm FH 18/1, pouvant tirer des projectiles de 43,5 kg à une distance de 13 325 mètres. Il fut utilisé par la Wehrmacht au cours de la Seconde Guerre mondiale de la fin 1942 jusqu'à la fin de la guerre. Sa désignation complète était Panzerfeldhaubitze 18M auf Geschützwagen III/IV (Sf) Hummel, Sd.Kfz.. On February 27, 1944, Adolf Hitler ordered the name Hummel to be abandoned, which he found unsuitable for a combat vehicle.
Source: Hummel sur Wikipedia>
Wait, Searching Wydawnictwo Militaria 329 for you…

Find kits on eBay:
Search on eBay
Search for what you need, We suggest this but it is you who decide
Find items about "Hummel tank" on AliExpresS (c):
You can see also :
Related kits:
Views : 355