Waffen Arsenal

Series
Waffen Arsenal
Subject

German Landminen – Mines

Réf
164
A documentation signed Waffen Arsenal the magazine "German Landminen – Waffen Arsenal 164" .
A land mine is an explosive charge that goes off under the involuntary action of the enemy to the passage of people (anti-personnel mine) or vehicle (antitank mine or antivéhicule).
Source: Wikipedia
Wait, Searching Waffen Arsenal 164 for you...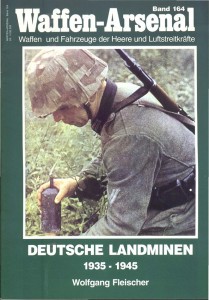 Wait, Searching Mines military for you...

You can see also :
Find items about "military" on AliExpress (c):
Views : 330