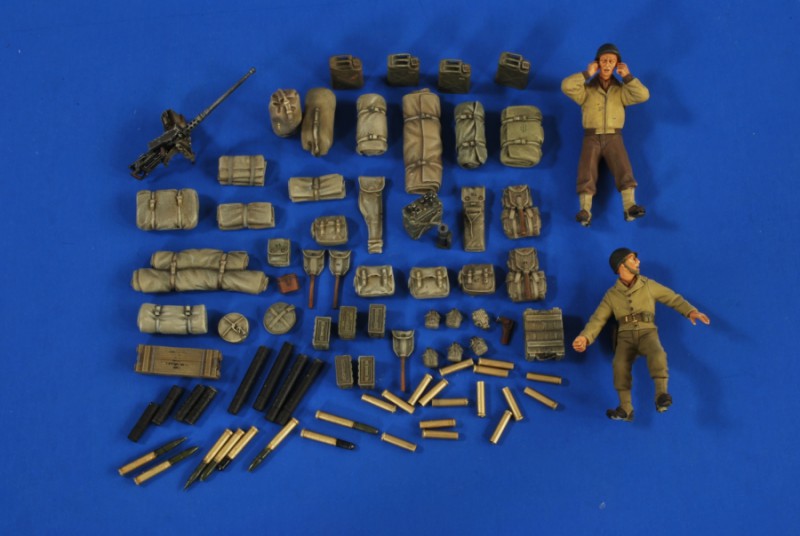 Réf
Two thousand six hundred eighty seven
Type
Accessories
Echelle
1/35
Description
Accessories and crew for the "M3 15mm Gun Carriage".
A kit of the brand Verlinden accessories : "M3 15mm Gun Carriage Ammo – Stowage – Crew – Verlinden 2687".
The halftrack armoured – Halftrack in English – was the first vehicle of transport of troops of the US Army to be used operationally. It was built and used extensively during the Second world War and continued his career well beyond the middle East in particular, where it was used under many versions in Israel or in Lebanon (ALS). Some versions are still used today as the Tsefa. His version of the anti-aircraft weapon, the M 16, ends for him his operational career in the mid 80's. Seventy variants, representing 41 000 vehicles emerged plants, Diamond T, White and Autocar.
Source: Wikipedia
Wait, Searching Verlinden 2687 for you…

Find kits on eBay:
Search on eBay
Search for what you need, We suggest this but it is you who decide
Find items about "Military Artillery" on AliExpresS (c):
You can see also :
Related kits:
Views : 368