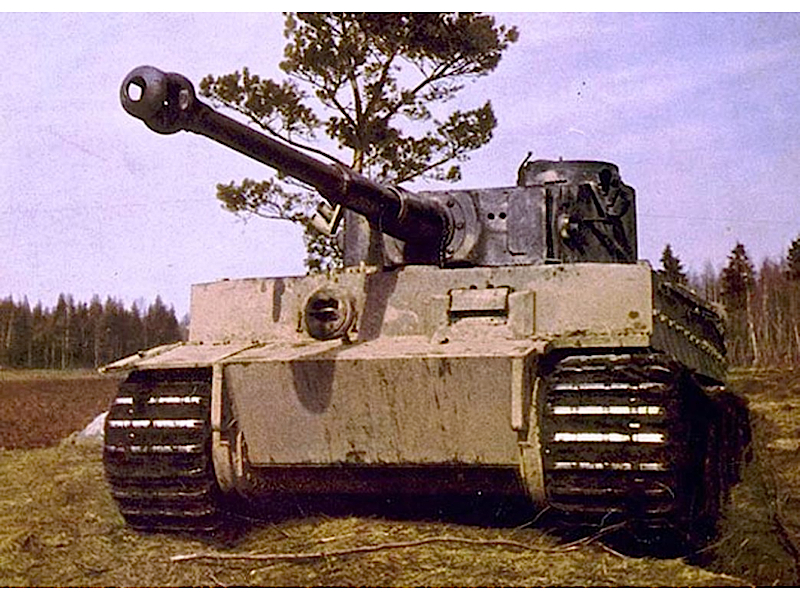 Album of 69 photos du char Tiger

Subject
Photos du char Tiger
Période
Seconde guerre mondiale
Description

Album photo de chars Tigers
The Tiger In The (Tigre), diminutif de Panzerkampfwagen VI Tiger Ausführung E – Sonderkraftfahrzeug 181, char d'assaut lourd allemand en service de 1942 à 1945, est l'un des chars les plus connus de la Seconde Guerre mondiale, bien qu'il n'ait été que peu produit par rapport au T-34 soviétique ou au Sherman américain. Ce sont ses dimensions, ses lignes très carrées, sa résistance au combat, sa puissance ainsi que les équipages expérimentés l'ayant mené au feu qui ont marqué les esprits, notamment du fait de la propagande allemande.
Its development began in 1937 and, when he appears for the first time on the front, on 29 August 1942, near Leningrad, the Tiger I is the char technically the most advanced, the best protected and the most powerful aligned by Axis, displaying a limited but exceptional mobility for a machine that is more than twice the weight of his predecessors and the majority of its adversaries tracked. But the heavy tank Sd.Kfz.181, outre de sa production faible, a pâti tout au long de sa carrière de sa mécanique très fragile réduisant considérablement sa disponibilité au feu, et qui, avec sa faible autonomie et son poids excessif, compliquait sa mise en œuvre opérationnelle. Construit à seulement 1 350 exemplaires, il n'a été que rarement endivisionné mais plutôt engagé dans des unités indépendantes.
Source: Wikipedia
Wait, Searching Tiger photos for you…

Find kits on eBay:
Search on eBay
Search for what you need, We suggest this but it is you who decide
You can see also :
Related kits:
Tiger I Early Production Radio Control
Aoshima
057438
1:48
Full Kit
Clic for Search
Views : 2703