Ref
0

1569

Ämne
Modeller
Skala
1/35
Sujet

Soviet KV-85 Heavy Tank
En modell av varumärke Trumpeter kitet: Soviet KV-85 Heavy Tank – Trumpeter 01569.
Funktioner : The kit consists of over 430 parts -the kit w/refined detail -multi-slide moulded lower hull -192 individual tracks links -Photo Etched Parts included
A stopgap upgrade to the KV series was the short-lived KV-85 or Objekt 239. This was a KV-1S with a new turret designed for the IS-85, mounting the same 85 mm D-5T gun as the SU-85 and early versions of the T-34-85. Already-high demand for the gun slowed production of the KV-85 tremendously, and only 148 were built before the KV design was replaced. The KV-85 was produced in the fall and winter of 1943-44; they were sent to the front as of September 1943, and production of the KV-85 was stopped by the spring of 1944 once the IS-2 entered full scale production.
Wait, Searching Trumpeter 01569 for you…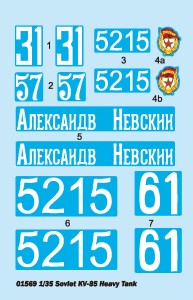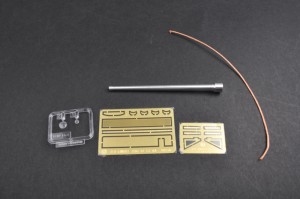 Wait, Searching Soviet KV-85 Heavy Tank for you…
Du kan också se :
Find items about "tank kv" on AliExpress:
Visningar : 1123
Hitta genom att:
кв 85
su-85
KV 85
трумпетер кв-85 обзор
model KV 85
tank t 85
кв-85
kv85 kit review
Tezky tank kv
trumpeter kv85 review
js-85 tank
tank kv85
KV-4 Heavy Tank 1/72
KV MODEL
Kv 85 tank caracteristicas
kv 85 panzer geschichte
kv 85 model
js 85 tank
IS-85 heavy tank
1/35 trumpeter 01569#047 review