Ref
01569
Thema
Modelle
Skala
1/35
Thema

Der sowjetische KV-85 Heavy Tank
Ein Modell der Marke Trumpeter das kit: Soviet KV-85 Heavy Tank – Trumpeter 01569.
Features : The kit consists of over 430 parts -the kit w/refined detail -multi-slide moulded lower hull -192 individual tracks links -Photo Etched Parts included
Eine Notlösung upgrade auf die KV-Serie war die kurze Dauer der KV-85 oder Objekt 239. Dies war ein KV-1S mit neuem Turm konzipiert für die IST-85, - Montage der gleichen 85 mm D-5T Kanone wie die SU-85 und die frühen Versionen des T-34-85. Die bereits hohe Nachfrage für die Pistole verlangsamt die Produktion der KV-85 deutlich, und nur 148 wurden gebaut, bevor der KV-design ersetzt wurde. Der KV-85 wurde produziert im Herbst und winter 1943-44; Sie wurden an die front geschickt, als im September 1943, und die Produktion des KV-85 wurde beendet, im Frühjahr 1944, sobald die IS-2 in full-scale-Produktion.
Warten Sie, Suchen Trumpeter 01569 für Sie...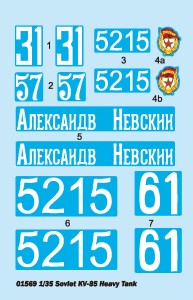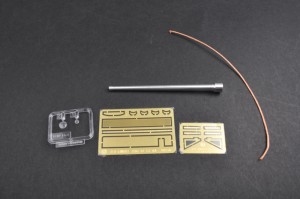 Warten Sie, Suche sowjetische KV-85 Schwerer Panzer für Sie...
You can see also :
Find items about "tank kv" on AliExpress (c):
Aufrufe : 1123
Find by:
кв 85
su-85
KV 85
трумпетер кв-85 обзор
model KV 85
tank t 85
кв-85
kv85 kit review
Tezky tank kv
trumpeter kv85 review
js-85 tank
tank kv85
KV-4 Heavy Tank 1/72
KV MODEL
Kv 85 tank caracteristicas
kv 85 panzer geschichte
kv 85 model
js 85 tank
IS-85 heavy tank
1/35 trumpeter 01569#047 review