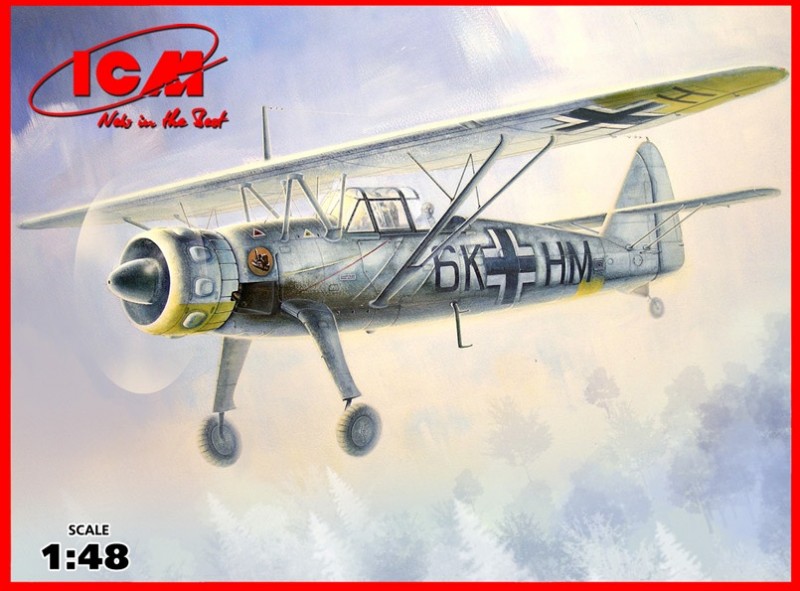 ICM

Skala
1/48
Ref
48212
Ämne

Hs-126B-1 WWII tyska Spanings-Plan
En modell av varumärke ICM : satsen Hs 126B-1 WWII German Reconnaissance Plane – ICM 48212 .
The main short-ranged reconnaissance and artillery fire correcting plane of the German Luftwaffe on the initial stage of WWII was Henschel Hs 126. Hs 126 planes took part in early war Wehrmacht campaigns: in Poland, France, Greece, Yugoslavia. In the Soviet-German front they were in service up to the middle of 1942. This particular kit is the very first attempt of ICM to release Hs 126B injection molded plastic kit in 1:48 scale into the market Highly detailed Bramo 323 engine and cockpit interior 3 versions decal sheet included
Källa: Hs 126B-1 on ICM
Vänta, Söker ICM 48212 för dig...

Hitta kit på eBay:
Sök på eBay
Sök efter vad du behöver, Vi föreslår detta, men det är du som bestämmer
Find items about "Henschel" on AliExpresS (c):
Du kan också se :
Relaterade kit:
Views : 1126