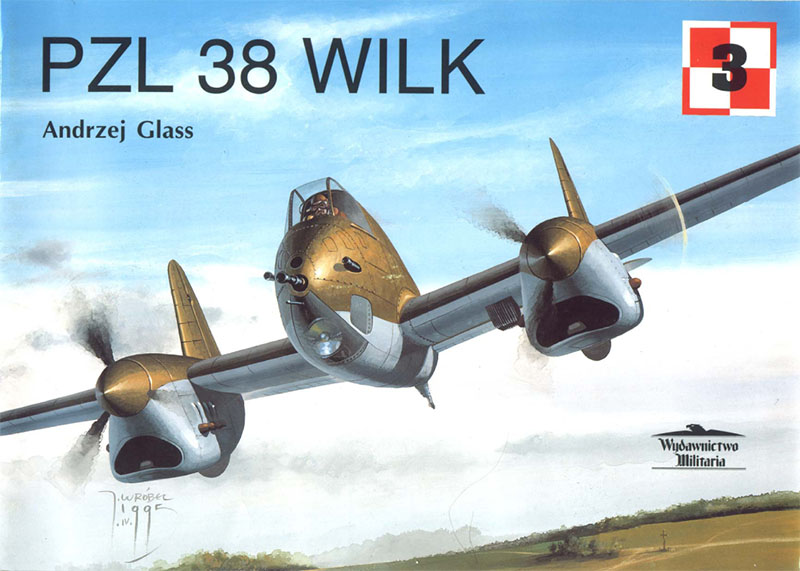 PZL P.38 Wilk

Editor

Wydawnictwo Militaria

Serie

Aviation Military

Period

ww2

Ref

003
Une documentation signée Wydawnictwo Militaria la revue «PZL P.38 Wilk – Wydawnictwo Militaria 003» .
The PZL.38 Wilk ("wolf") (PZL-38) was a Polish fighter-bomber developed and manufactured by PZL state factory in 1937. It was a twin-engine low-wing cantilever monoplane of metal construction, metal covered. The fuselage was semi-monocoque, elliptic in cross-section. The crew of two – pilot and rear gunner/bombardier/observer sat under separate canopies, far from each other, fitted with dual controls. A canopy of pilot's cockpit opened aside. Three part wing, outer parts were built around light closed profiles.
Wings fitted with slats and split flaps. Twin vertical stabilizers. Engines in underwing nacelles. Retractable landing gear, with main wheels retracting into engine nacelles, and a rear skid. Three-blade variable (P.38/I) or two-blade fixed propellers (PZL.38/II). Fuel tanks in wings – 500 l. Armament: fixed 20 mm FK-A gun (planned) and two 7.92 mm PWU wz.36 machineguns in the fuselage nose, twin 7.92 mm PWU wz.37 machinegun of a rear gunner, hiding in the fuselage. It could carry one 300-kg bomb.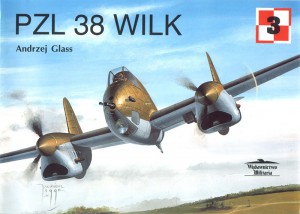 Wait, Searching Wydawnictwo Militaria 003 for you…

Pronađi komplete na eBay-u:
Pretraga na eBay-u
Tražimo ono što vam treba, predlažemo vam ovo, ali vi ste ti ti koji odlučujete
Find items about "PZL P.38 " on AliExpresS :
Možete videti i :
Srodni kompleti:
Clic za pretragu
Views : 878