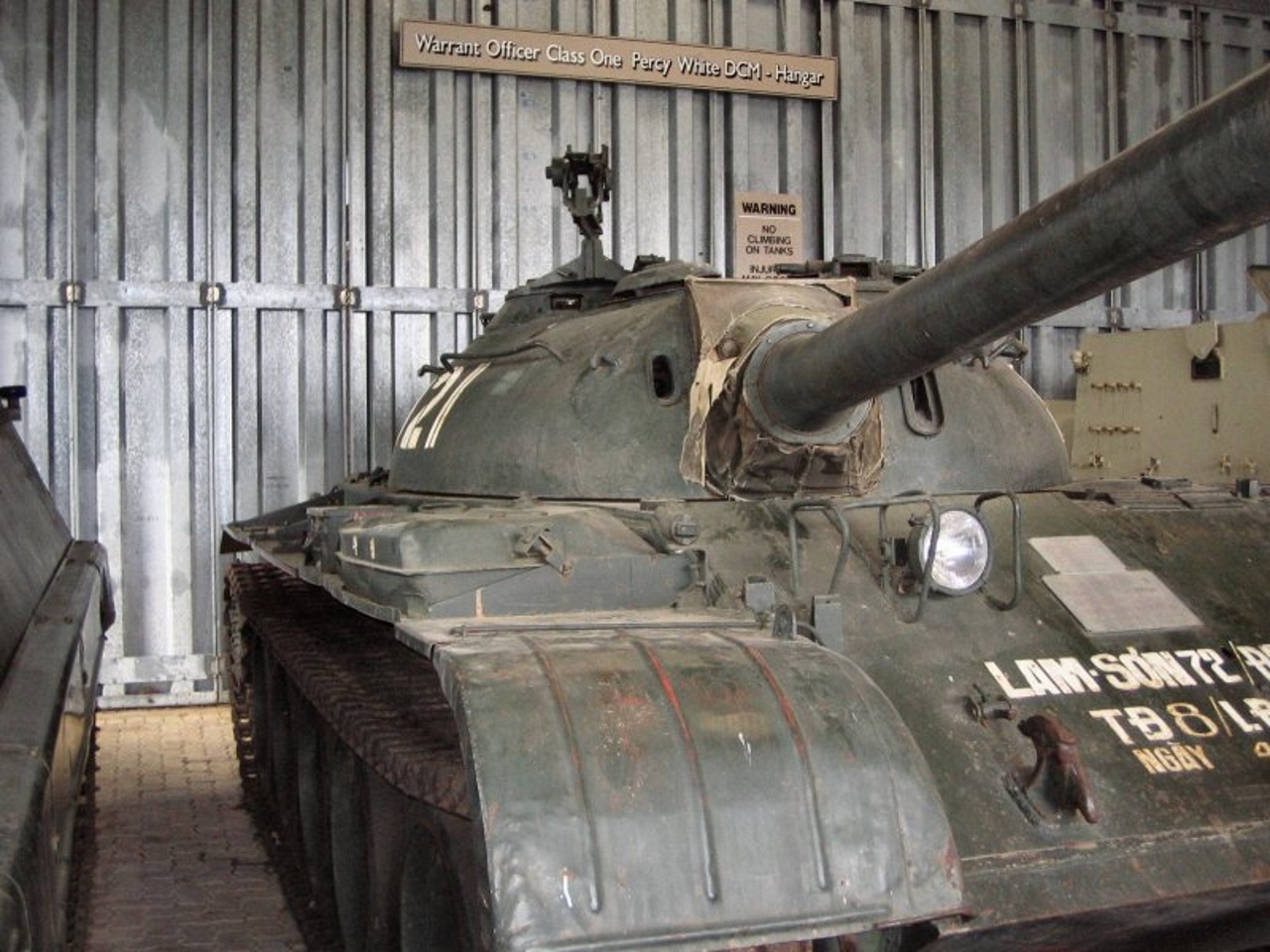 Tip 59 (NVA)

Zemlja
Kine
Tip
Glavni borbeni tenk
Fotografija

Azrael Raven

Title

Type 59 (NVA) Around

Opis
Album albuma

46

photos walk-around of a «Type 59 (NVA)»
Foto-galerija a Tip 59 (NVA), The Type 59 (Chinese: 59式; pinyin: Wǔjiǔ shì; industrial designation: WZ-120) main battle tank is a Chinese-produced version of the Soviet T-54A tank, the earliest model of the ubiquitous T-54/55 series. The first vehicles were produced in 1958 and it was accepted into service in 1959, with serial production beginning in 1963. Over 10,000 of the tanks were produced by the time production ended in 1980 with approximately 5,500 serving with the Chinese armed forces. The tank formed the backbone of the Chinese People's Liberation Army until the early 2000s (decade) with an estimated 5,000 of the later Type 59-I and Type 59-II variants in service in 2002.
Izvor: Type 59 (NVA) on Wikipedia
Wait, Searching Type 59 (NVA) photos for you…

Specifikacije
Teћinu

36t

Dužina

2,59m

Širina

3,27m

Visina

2,59m
Srodni kompleti:
Pronađi komplete na eBay-u:
Pretraga na eBay-u
Tražimo ono što vam treba, predlažemo vam ovo, ali vi ste ti ti koji odlučujete
Možete videti i :
Views : 2124