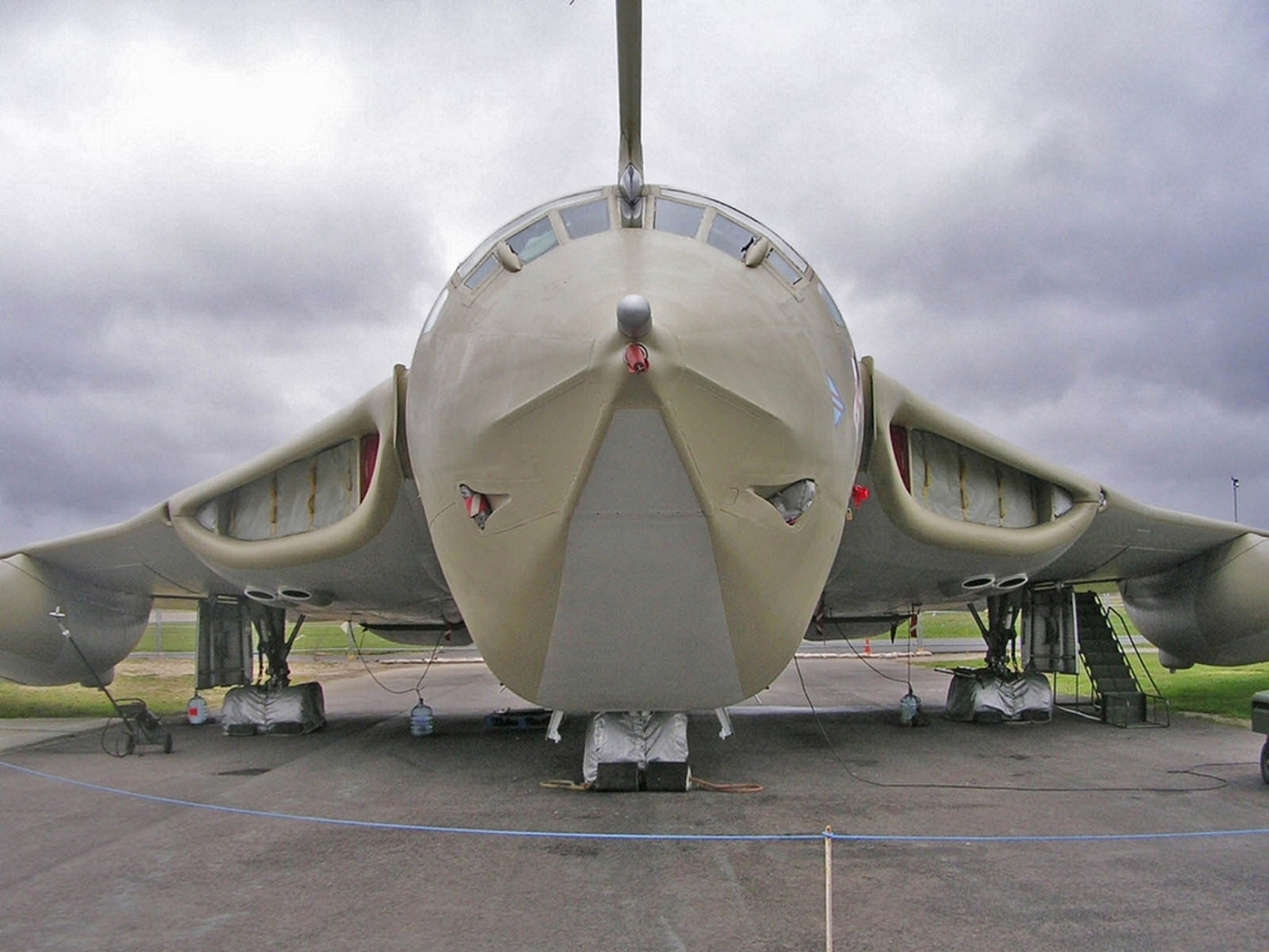 Handley Page Victor

Zemlja
Velike britanije
Ulogu

Strategic bomber or aerial refueling tanker aircraft

Prvi let

24 December 1952

Izgradio
86
The Rukovana stranica Viktor was a British jet-powered strategic bomber, developed and produced by the Handley Page Aircraft Company, which served during the Cold War. It was the third and final of the V-bombers operated by the Royal Air Force (RAF), the other two V-bombers being the Avro Vulcan and the Vickers Valiant. The Victor had been developed to perform as part of the United Kingdom's airborne nuclear deterrent. In 1968, the type was retired from the nuclear mission following the discovery of fatigue cracks, which had been exacerbated by the RAF's adoption of a low-altitude flight profile to avoid interception.
Victor B.Mk.2K2 "Lusty Lindy" Walk Around
Fotografi
Luk Kolin
Lokalizacija
Jorkširski vazdušni muzej
Viktor K.2 XL231

Lusty Lindy, at the Yorkshire Air Museum, York. The prototype for the B.2 to K.2 conversion. XL231 is one of two Victors currently in taxiable condition

Fotografije
81
Wait, Searching Handley Page Victor for you…

Srodni kompleti:
Handley Page Victor Collection Mks. 1 i 2
Xtradecal
X72265
1:72
Dekalset
Clic za pretragu
R.A.F. Tanker Viktor K.2
Veliki zidni hobi
L1005
1:144
Kompletan komplet
Clic za pretragu
Handley Page HP 80 Victor Mk.2 Walk Around
Fotografi
Nepoznato
Lokalizacija
Nepoznato
Fotografije
36
Pronađi komplete na eBay-u:
Pretraga na eBay-u
Tražimo ono što vam treba, predlažemo vam ovo, ali vi ste ti ti koji odlučujete
...
Views : 2153