Panzerhaubitze 2000

Country
Germany
Type
Self-propelled howitzer
Produced
1998-present
Wars
War in Afghanistan
The Panzerhaubitze 2000 ("armoured howitzer 2000"), abbreviated PzH 2000, is a German 155 mm self-propelled howitzer developed by Krauss-Maffei Wegmann (KMW) and Rheinmetall for the German Army. The PzH 2000 is one of the most powerful conventional artillery systems deployed in the 2010s. It is particularly notable for a very high rate of fire; in burst mode it can fire three rounds in 9 seconds, ten rounds in 56 seconds, and can—depending on barrel heating—fire between 10 and 13 rounds per minute continuously.[1] The PzH 2000 has automatic support for up to 5 rounds of Multiple Rounds Simultaneous Impact (MRSI). The replenishment of shells is automated. Two operators can load 60 shells and propelling charges in less than 12 minutes. PzH 2000 has also been selected by the armies of Italy, Netherlands, Greece, Lithuania and Croatia, and more orders are probable as many NATO forces replace their M109 howitzers.
Source: Panzerhaubitze 2000 on Wikipedia
Panzerhaubitze 2000
Photographer
Unknow
Localisation
Unknow
Photos
35
Wait, Searching Panzerhaubitze 2000 photos for you…

Buy Me a Coffee
Related kits: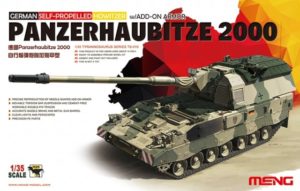 GERMAN SELF-PROPELLED HOWITZER PANZERHAUBITZE 2000
Meng Model
TS-019
1:35
Full kit
Clic for Search
Panzerhaubitze 2000 Walk Around
Photographers
Unknow
Localisation
Unknow
Photos
100
Find kits on eBay:
Search on eBay
Search for what you need, We suggest this but it is you who decide
...
More info:
The Panzerhaubitze 2000, or PzH 2000, is a self-propelled howitzer that was developed by a German consortium of Krauss-Maffei Wegmann and Rheinmetall in the late 1980s and 1990s. It is one of the most advanced and powerful artillery systems in the world, capable of firing a variety of ammunition types at ranges up to 67 km. The PzH 2000 has a fully automated loading and laying system, which allows it to achieve a very high rate of fire and accuracy. The PzH 2000 is also equipped with a sophisticated fire control system, which can calculate ballistic data, correct for weather conditions, and coordinate multiple rounds simultaneous impact (MRSI) missions. The PzH 2000 has a crew of five and is protected by welded steel armor and additional bomblet protection. The PzH 2000 is currently in service with several NATO countries, including Germany, Italy, Netherlands, Greece, Lithuania and Hungary.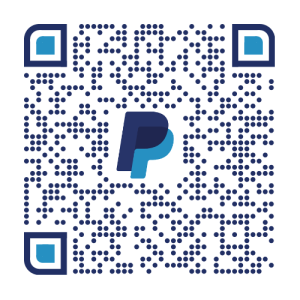 Views : 7174