KW-1 – KV-1

Country
USSR
Category
Armoured vehicles
Type
Heavy tank
Description

Album de 181 photos walk-around du char «KV-1»
Gallery photo on a tank KV-1, char Kliment Voroshilov KV-1 KW-1 est un char de rupture soviétique. Le char KV-1 was an unpleasant surprise for the Wehrmacht during operation Barbarossa : it was at the time almost invulnerable to all weapons except the anti-aircraft gun Flak 88 mm and direct fire artillery.
Source: KW-1 on Wkipedia
Wait, Searching KW-1 – KV-1 photos for you...
Wait, Searching KW-1 – KV-1 for you…
Related kits: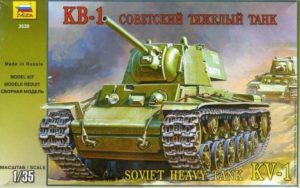 Soviet Heavy Tank KV-1
Zvezda
3539
1:35
Full kit
Clic for Search
Find kits on eBay:
Search on eBay
Search for what you need, We suggest this but it is you who decide
You can see also :
Views : 3609
Find by:
panzer 1 walkaround
kv-1 walk around
kw1 tank
kw-1 walkaround
KW-1s photos
Russian Tank KV 1 walkaround
RUSSIAN KV-1 & 2 TANKS1941-45 - OSPREY NEW VANGUARD 17
kw-1s walkaround
KV-107 walkaround
kv-1 walkaround 1941
panzer kw-1
kv1 camouflage
KW-1S Tank
czołg kw-1
what is 1 kv in kw
kv-1 tank 1942 walk around
kw-1 tank
kw-1 modell ilder von trumpeter
kw walk around
kv1tankphotogaleri