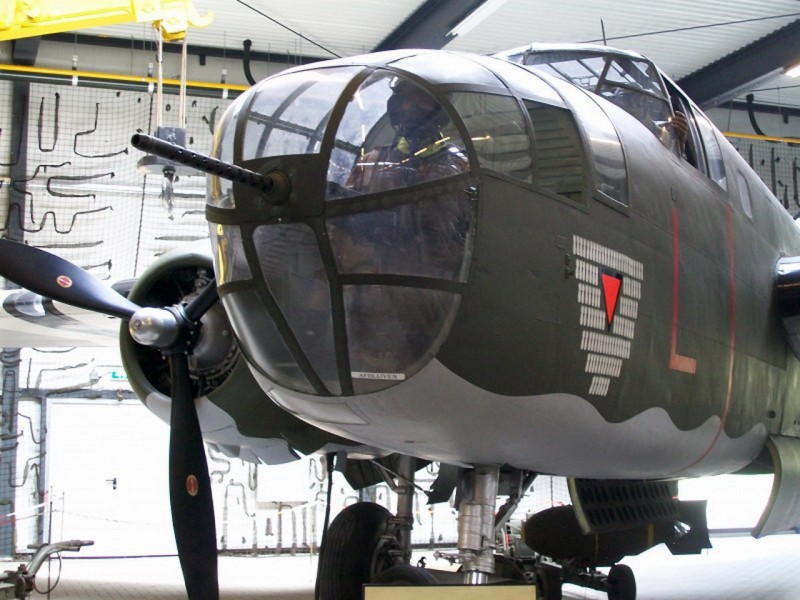 B-25D Mitchell

Pays
USA
Type
Bombardier
Description

Album de

22

walk-around photos of the B-25D Mitchell
The B-25 Mitchell North American was a medium bomber engaged in World War II. He remained famous for his engagement during the Tokyo raid, and with his 75mm gun (for the G and H versions) he greatly managed the Imperial Japanese Navy. B-25D version: produced at 2290 copies.
Source: Wikipedia
Wait, Searching B-25D Mitchell photos for you...

Technical features: Équipage :8 Motorisation : Moteur Wright R-2600-92 double Cyclone Nombre : 2 Type 14 cylindres en double-étoile refroidi par air Puissance unitaire : 1 700 ch (1 250 kW) Envergure : 20,6 m Longueur : 16,54 m Hauteur : 4,8 m Surface alaire : 56,67 m2 Masse à vide : 9 060 kg Carburant : Externe : 3 875 L kg Avec armement : 16 350 kg Maximale : 19 000 kg Vitesse maximale à 3 960 m : 438 km/h (Mach 0,36) Plafond : 7 250 m Vitesse ascensionnelle : 240 m/min Rayon d'action : 2 170 km Armement Interne : 1 450 kg de bombes Externe : 1 canon de 75 mm, 14 mitrailleuses Browning M2 de 12,7 mm, 8 roquettes de 127 mm (B-25H/G)et jusqu'à 18 mitrailleuses de 12,7 mm sur les versions nez plein J
Related kits: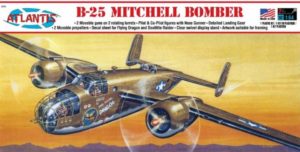 B-25 Mitchell Bomber
Atlantis Model Company
H216
1:64
Full Kit
Clic for Search
Find kits on eBay:
Search on eBay
Search for what you need, We suggest this but it is you who decide
You can see also :
Views : 1504