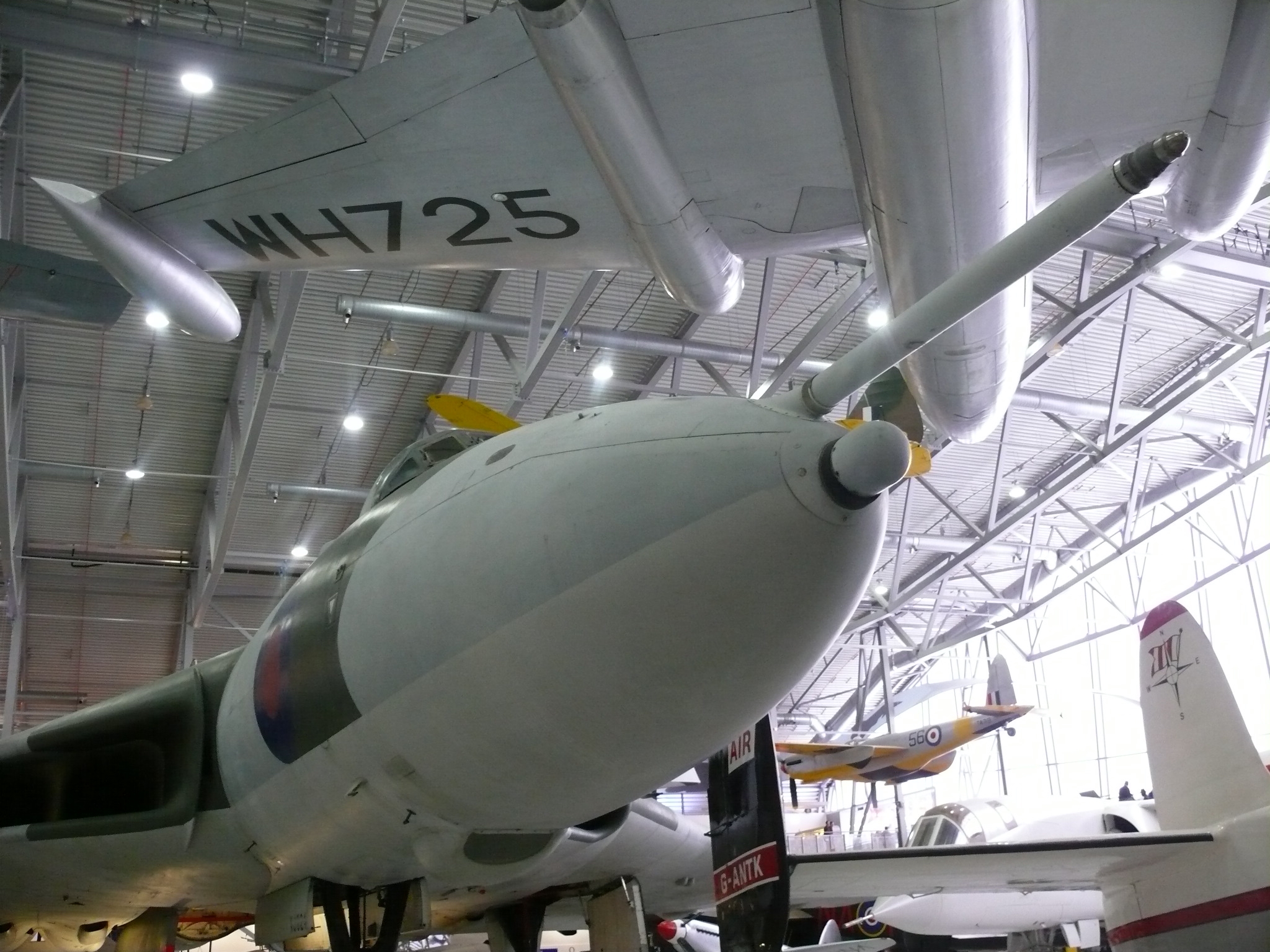 Avro Vulcan B2

Country
UK
Role
Strategic bomber
First flight
30 August 1952
Built
136
Photo gallery of a Avro Vulcan B2, The Avro Vulcan (officially Hawker Siddeley Vulcan from July 1963) is a jet-powered delta wing strategic bomber, which was operated by the Royal Air Force (RAF) from 1956 until 1984. Aircraft manufacturer A.V. Roe and Company (Avro) designed the Vulcan in response to Specification B.35/46. Of the three V bombers produced, the Vulcan was considered the most technically advanced and hence the riskiest option. Several scale aircraft, designated Avro 707, were produced to test and refine the delta wing design principles.
Source: Avro Vulcan B2 on Wikipedia
Avro Vulcan B2
Photographer
Howard Mason
Localisation
Unknow
Photos
43
Wait, Searching Avro Vulcan B2 photos for you…

Avro Vulcan B.2
Photographer
Ondrej Skarka
Photos
36
Related kits:
Avro Vulcan B2 (XM606) Walk Around
Photographer
Bill Spidle
Localisation
Unknow
Photos
93
Find kits on eBay:
Search on eBay
Search for what you need, We suggest this but it is you who decide
Avro Vulcan B2 Walk Around
Photographer
Unknow
Localisation
Unknow
Photos
30
...
Avro Vulcan B2 Walk Around
Photographer
Unknow
Localisation
Unknow
Photos
20
Views : 2649