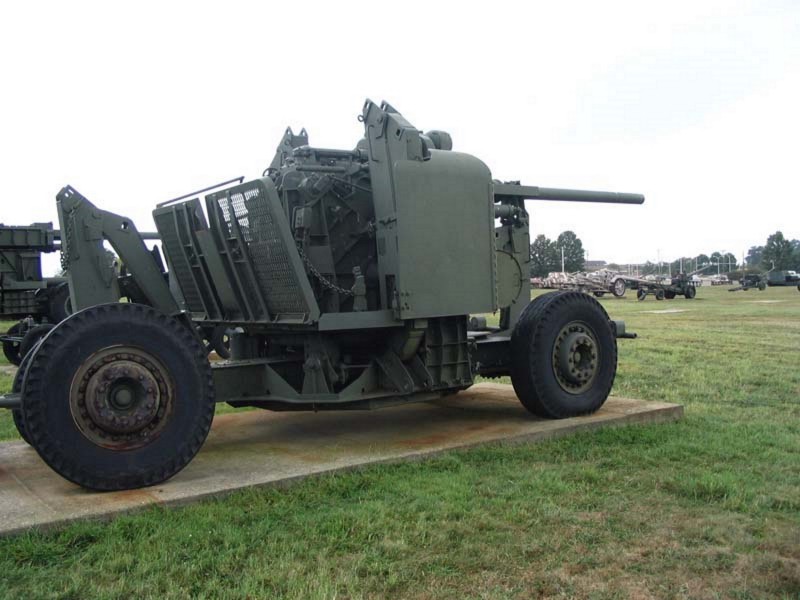 US 90mm M2 Anti-Aircraft Gun

Country
USA
Type
Anti-Aircraft gun
Description

Album of

20

photos walk-around of a «90mm M2 Anti-Aircraft Gun»
Photo Gallery of a US 90mm M2 Anti-Aircraft Gun, The American 90 mm gun served as a primary heavy anti-aircraft and anti-tank gun, playing a role similar to the renowned German 88 mm gun. It was the US's primary anti-aircraft gun from just prior to the opening of World War II into the 1950s, when most anti-aircraft artillery was replaced by guided missile systems. As a tank gun, it was the main weapon of the M36 tank destroyer and M26 Pershing tank, as well as a number of post-war tanks.
Wait, Searching US 90mm M2 Anti-Aircraft Gun photos for you…

Related kits:
Find kits on eBay:
Search on eBay
Search for what you need, We suggest this but it is you who decide
You can see also :
You can comment here :
US 90mm M2 Anti-Aircraft Gun – WalkAround from u/PhilTheNet
Views : 1729