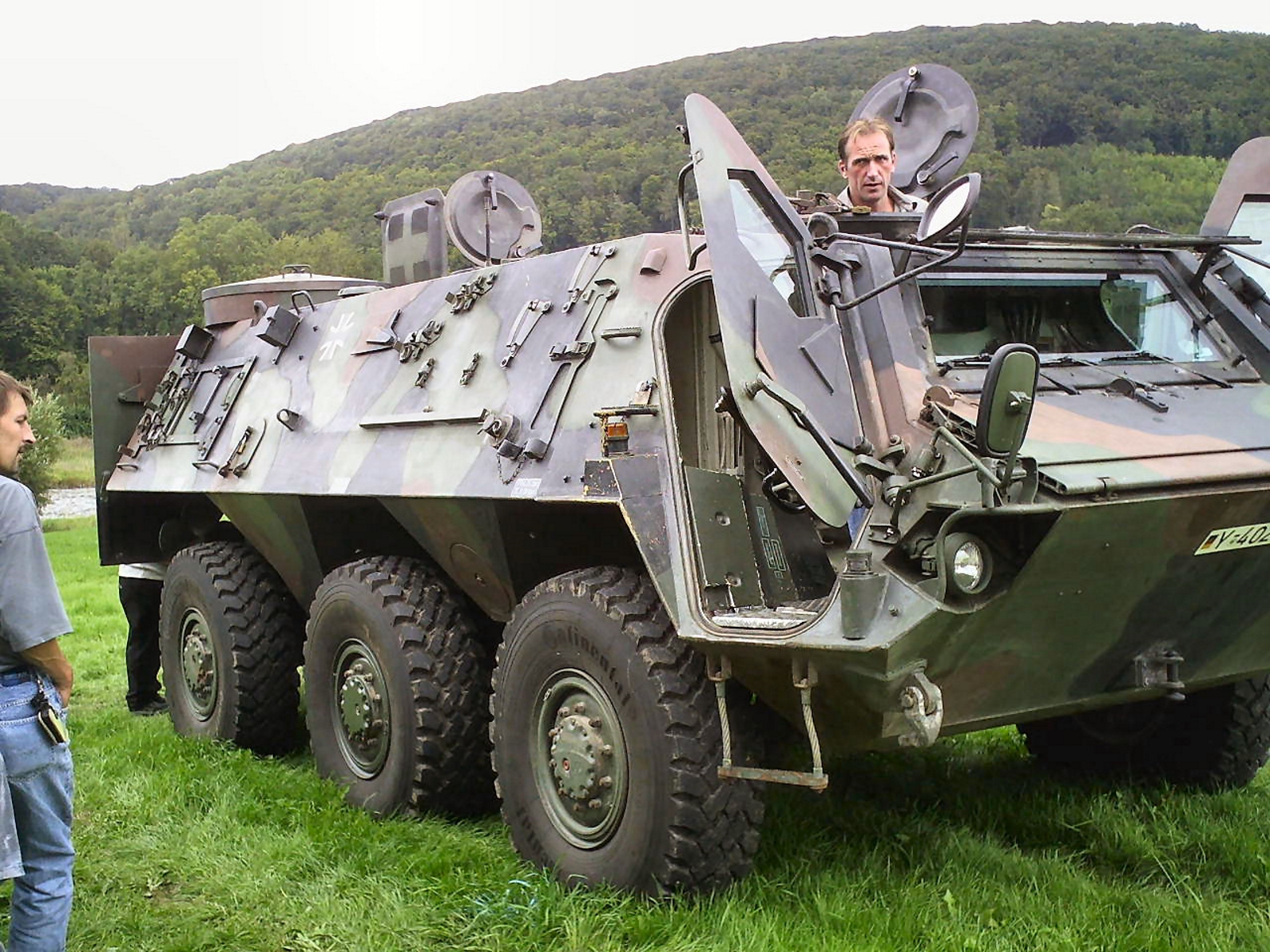 TPz 1 Fuchs Pionier Grupper

Land
Tyskland
Type
Pansret personellkjøretøy
Fotografi
Ulrich Wrede
Beskrivelse
Album av

79

photos walk-around of a «TPz 1 Fuchs Pioniergruppen»
Bildegalleri av en TPz 1 Fuchs Pionier Grupper, The TPz (Transportpanzer) Fuchs ("Fox") is an armoured personnel carrier originally developed by Daimler-Benz but manufactured and further developed by the now Rheinmetall MAN Military Vehicles. Fuchs was the second wheeled armoured vehicle to enter service with the Bundeswehr (West German Army) and it can be used for tasks including troop transport, engineer transport, bomb disposal, Nuclear, Biological and Chemical reconnaissance and electronic warfare. RMMV and its predecessors manufactured 1,236 Fuchs 1, most for the German Army.
Wait, Searching TPz 1 Fuchs Pioniergruppen photos for you…

Info
I tjeneste

1979 – present

Designer
Daimler-Benz
Produsent
Rheinstahl Wehrtechnik
Antall bygget

1236

Spesifikasjoner
Vekt

17t-25t

Lengde

6,8m

Bredde

2,98

Høyde

2,5m

Mannskap

2+10
Relaterte kits:
Finn sett på eBay:
Søk på eBay
Søk etter hva du trenger, Vi foreslår dette, men det er du som bestemmer
Du kan se også :
Views : 2217