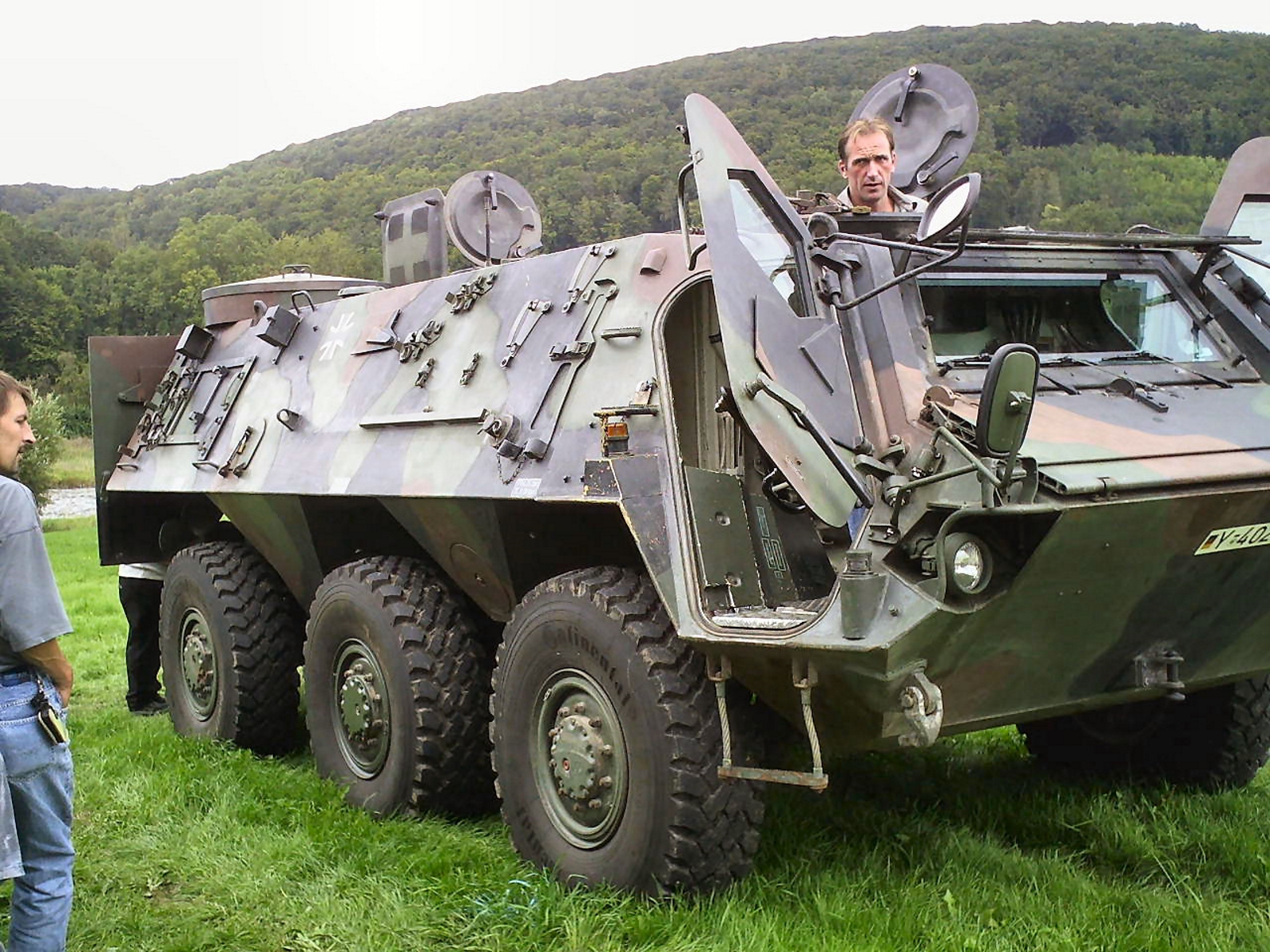 TPz 1 Fuchs Pioniergruppen

Zemlja
Nemačka
Tip

Armoured personnel carrier

Fotografija

Ulrich Wrede

Opis
Album albuma

79

photos walk-around of a «TPz 1 Fuchs Pioniergruppen»
Foto-galerija a TPz 1 Fuchs Pioniergruppen, The TPz (Transportpanzer) Fuchs ("Fox") is an armoured personnel carrier originally developed by Daimler-Benz but manufactured and further developed by the now Rheinmetall MAN Military Vehicles. Fuchs was the second wheeled armoured vehicle to enter service with the Bundeswehr (West German Army) and it can be used for tasks including troop transport, engineer transport, bomb disposal, Nuclear, Biological and Chemical reconnaissance and electronic warfare. RMMV and its predecessors manufactured 1,236 Fuchs 1, most for the German Army.
Wait, Searching TPz 1 Fuchs Pioniergruppen photos for you…

Informacije
U službi

1979 – present

Designer

Daimler-Benz

Producer

Rheinstahl Wehrtechnik

Broj je napravljen

1236

Specifikacije
Teћinu

17t-25t

Dužina

6,8m

Širina

2,98

Visina

2,5m

Posada

2+10
Srodni kompleti:
Pronađi komplete na eBay-u:
Pretraga na eBay-u
Tražimo ono što vam treba, predlažemo vam ovo, ali vi ste ti ti koji odlučujete
Možete videti i :
Views : 2832