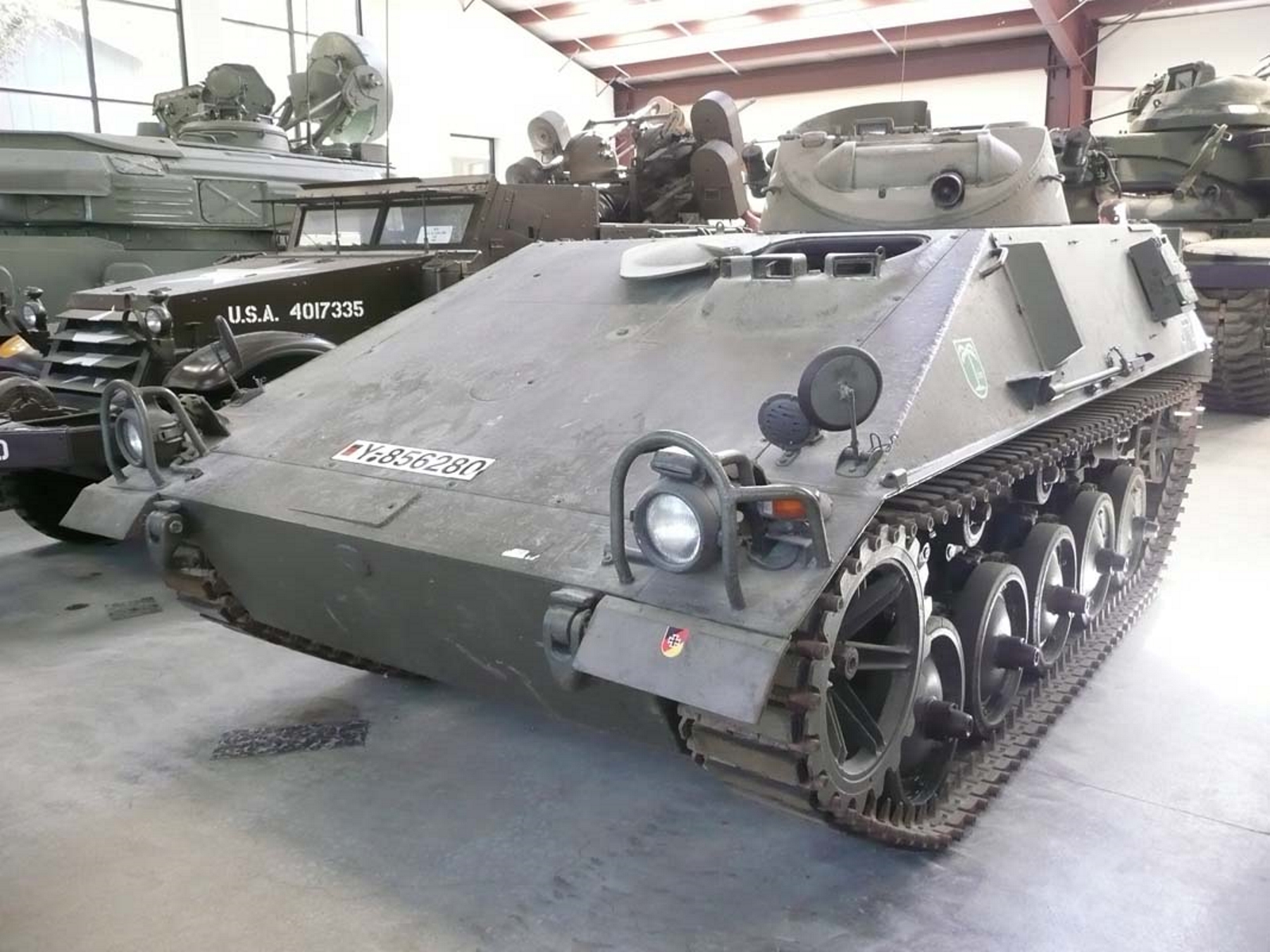 Schützenpanzer SPz 11-2 Kurz

Zemlja
Nemačka
Tip

Armored reconnaissance vehicle

menstruacija

1958-1982

Izgradio

2374+
The Schützenpanzer SPz 11-2 Kurz armored reconnaissance vehicle was developed for the West German army and was a minor modification of a French designed vehicle (Hotchkiss SP1A). During the period between 1958 and 1962, the West German army received some 2,374 of these light armoured vehicles with the SPz 11-2 Kurz being developed as the reconnaissance version. The SPz 11-2 served in cannon platoons of armored infantry battalions until 1974 and remained in service as a reconnaissance vehicle until 1982. The SPz 11-2 was replaced in the reconnaissance role by the Spähpanzer Luchs. The SPz 11-2 saw service with the West Germany army only.
Schützenpanzer SPz 11-2 Kurz Walk Around

Fotograf
Vladimir Jakubov
Lokalizacija
Kolekcija Žaka Litlfilda
Fotografije
130
Wait, Searching Schützenpanzer SPz 11-2 Kurz photos for you…

Srodni kompleti:
Pronađi komplete na eBay-u:
Pretraga na eBay-u

Tražimo ono što vam treba, predlažemo vam ovo, ali vi ste ti ti koji odlučujete

...

Views : 2139