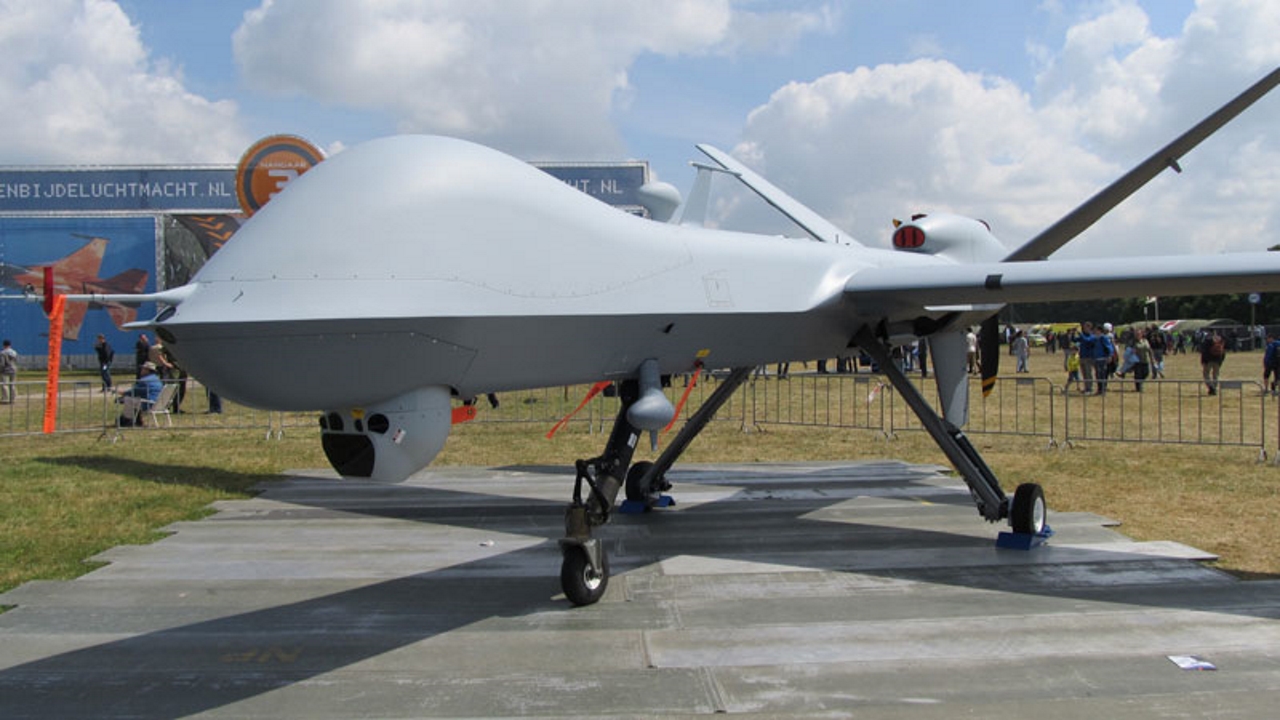 General Atomics MQ-1 Predator

Zemlja
Sad
Tip

Remotely piloted aircraft

menstruacija

1995–present

Izgradio

360
The General Atomics MQ-1 Predator is an American remotely piloted aircraft (RPA) built by General Atomics and used primarily by the United States Air Force (USAF) and Central Intelligence Agency (CIA). Initially conceived in the early 1990s for aerial reconnaissance and forward observation roles, the Predator carries cameras and other sensors but has been modified and upgraded to carry and fire two AGM-114 Hellfire missiles or other munitions. The aircraft, in use since 1995, has seen combat in war in Afghanistan, Pakistan, the NATO intervention in Bosnia, Serbia, Iraq War, Yemen, Libyan civil war, the intervention in Syria, and Somalia.
MQ-1 Predator Walk Around

Fotograf
Cees Hendriks
Lokalizacija
Nepoznato
Fotografije
47
Wait, Searching MQ-1 Predator photos for you…

Srodni kompleti:
Italeri
1:72
Kompletan komplet
Clic za pretragu
Pronađi komplete na eBay-u:
Pretraga na eBay-u
Tražimo ono što vam treba, predlažemo vam ovo, ali vi ste ti ti koji odlučujete
Možete videti i :
General Atomics MQ-1 Predator
Fotograf
Vladimir Jakubov
Lokalizacija
MCAS Miramar Air Show
Fotografije

52
Views : 1467