Ref
0Fem tusinde og fem hundrede og tyve fem
Emne

Models

Skala
1/35
Emne

Italian PUMA 4×4 AFV
En model af mærket Trumpeter kit: Italian PUMA 4×4 AFV – Trumpeter 05525.
Features : The kit consists of over 410 parts -multi-slide moulded upper hull -the kit w/refined detail -Rubber tyres w/fine detail -Included Photo-etched parts
The Puma Armoured Fighting Vehicles are a family of light wheeled armoured vehicles developed in a 4×4 and 6×6 configuration by the Consorzio Iveco Fiat – Oto Melara based in Rome. The Puma were developed for the Italian Army to complement the fleet of Centauro Tank Destroyer. Iveco Fiat were awarded a contract by the Italian Army for the development of Puma platforms carrying missiles, a mortar carrier, an ambulance and a command post vehicle. At the end of 1999, the Italian Army ordered 580 Puma vehicles, 250 of the 6×6 configuration, and 330 4×4 vehicles. First vehicles were completed in mid-2003. The Puma was first deployed operationally in Southern Iraq in early 2005.
Vent, Søger Trompetist 05525 for dig...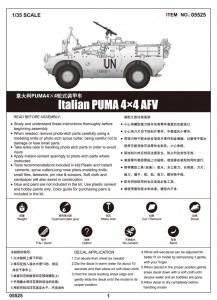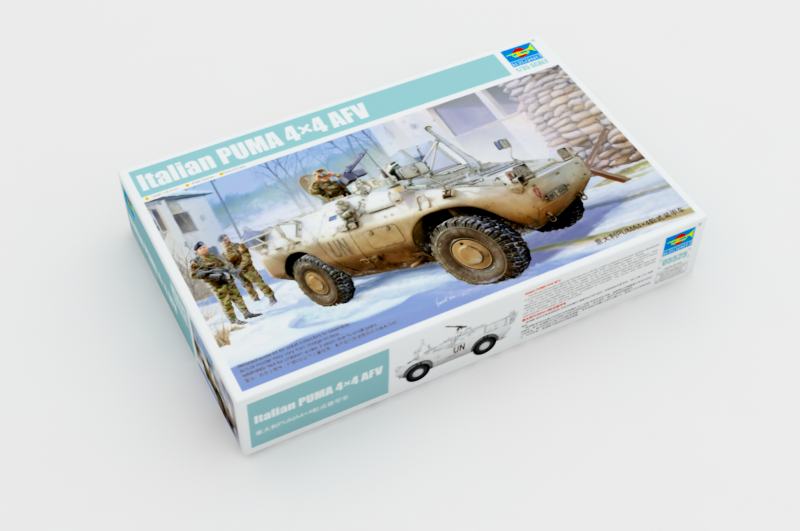 Vent, Søger PUMA 4×4 AFV for dig...

Du kan også se :
Find items about "PUMA 4×4" on AliExpress:
Views : 347