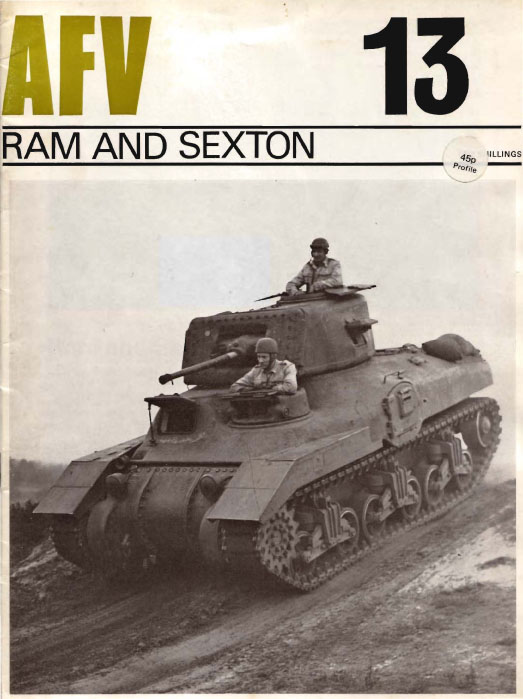 AFV Weapons

Editeur
Profile Publications
Titre
Ram tank and Sexton
Réf
13
Description

Les chars "Ram tank and Sexton"
Après avoir produit des blindés pour la British Army et devant le peu de matériels disponibles pour l'armée canadienne, le Canada décida de produire un nouveau char de combat sur la base du char américain M3 Lee/Grant : Le Ram I. Il possédait un canon de 2 livres, deux mitrailleuses de calibre .30, l'une en tourelle secondaire qui pointait à 120° sur la gauche et 50° sur la droite. Une troisième mitrailleuse pouvait également être montée sur la tourelle pour la défense rapprochée contre les avions. Il n'en fut construit que 50, avant que toute la production bascule vers le Ram II, armé pour sa part d'un canon de 6 livres. Il se distingue également du modèle précédent par la suppression de certaines tapes et par des améliorations techniques diverses (suspensions, etc.).
Source: Wikipedia
Wait, Searching AFV Weapons 13 for you…

Find kits on eBay:
Search on eBay

Search for what you need, We suggest this but it is you who decide

[ae_affiliate_byphil keyword="Sexton Tank"]
You can see also :
Related kits:
Views : 690