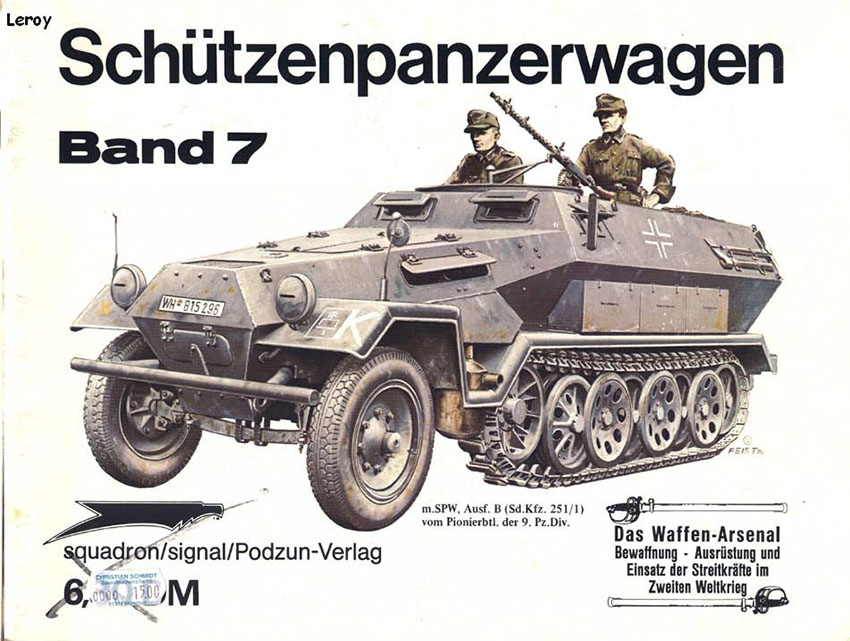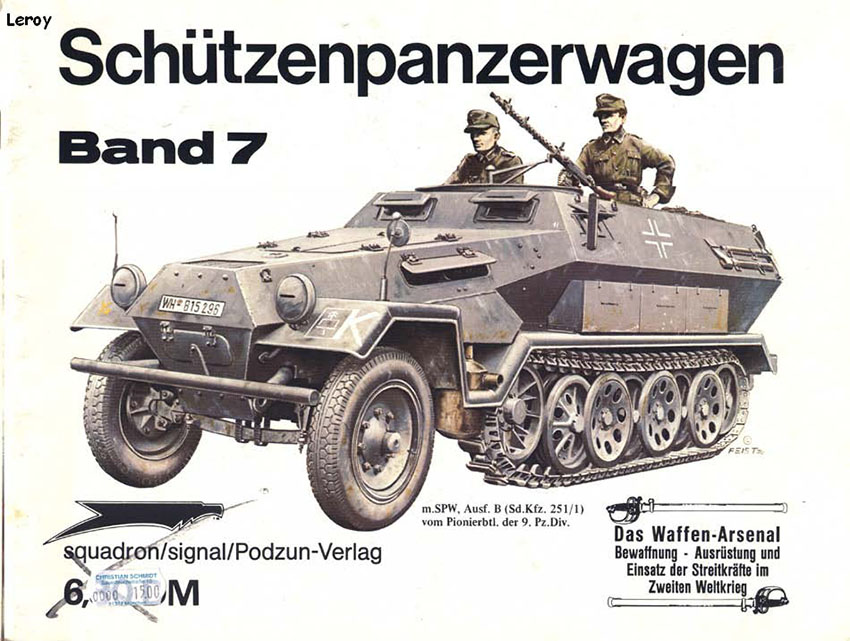 Waffen Arsenal

Series
Waffen Arsenal
Sujet

Schützpanzerwagen

Réf
007
Signed documentation Waffen Arsenal the magazine "Schützpanzerwagen – Waffen Arsenal 007".
The Sonderkraftfahrzeug 251 (SdKfz.251) (literally: special combat vehicle) was a German semi-tracked combat armoured vehicle built during World War II, which was produced throughout the conflict. It was primarily intended to equip Panzer Divisions and Panzergrenadieren units and shared many mechanical elements with the SdKfz 7.
Source: Wikipedia
Wait, Searching Waffen Arsenal 007 for you...

Wait, Searching SdKfz 251 for you...

Views: 535