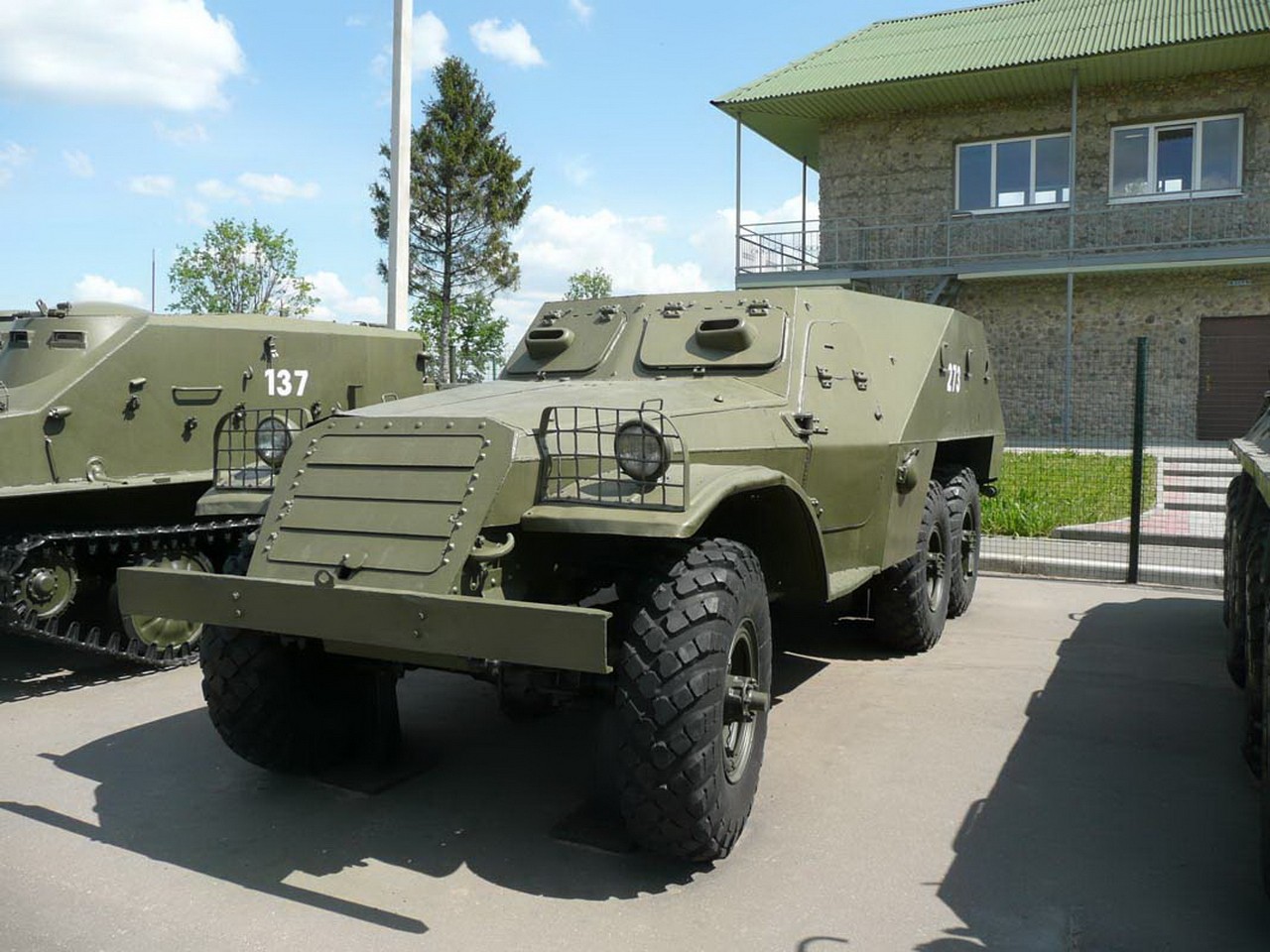 BTR-152

Landet
Sovjetunionen
Ämne
Bepansrade personvagn
Producerade

1950-1959

I tjänsten

1950-1990s

Byggt
15000+
Den BTR-152 (also known as BTR-140) was a non-amphibious Soviet wheeled armored personnel carrier (БТР, from Бронетранспортер/Bronetransporter, literally "armoured transporter") †) that entered Soviet service in 1950. By the early 1970s, it had been replaced in the infantry vehicle role by the BTR-60. However, it remained in service in the Soviet Army and the Russian Army until 1993 in a variety of other roles. It was also exported to many Third World countries.
BTR-152V1 (1957) – Received night vision equipment, winch, open top and improved external tires pressure regulation system.
Källa: BTR-152 på Wikipedia
BTR-152 Gå Runt
Fotograf
Unknow
Lokalisering
Unknow
Foton
47
Wait, Searching BTR-152 photos for you…

Relaterade kit:
BTR-152 Walk Around
Fotograf
Vladimir Yakubov
Lokalisering
Unknow
Foton
72
Hitta kit på eBay:
Sök på eBay
Sök efter vad du behöver, Vi föreslår detta, men det är du som bestämmer
Du kan också se :
Views : 1786