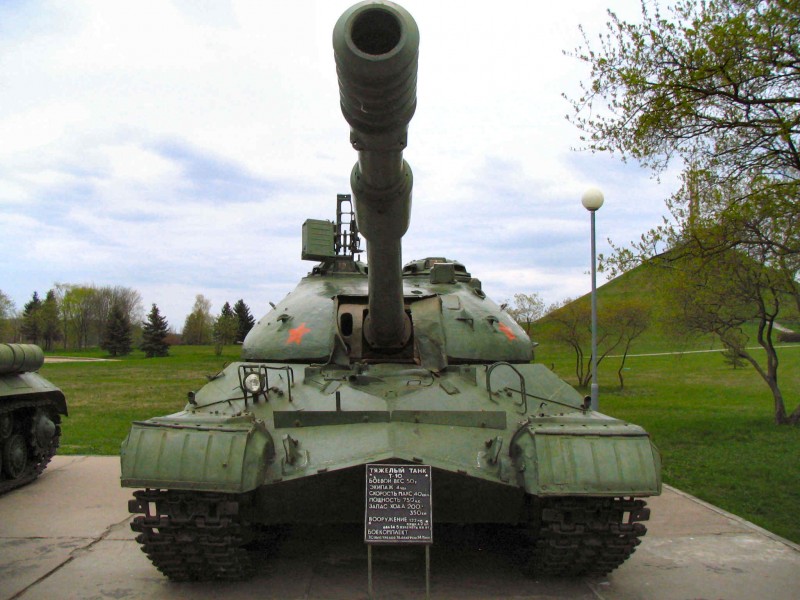 T-10 Heavy Tank

Zemlja
Sovjetski Savez
Ulogu
Težak tenk
U službi

1953–1996

Izgradio
Nepoznato
The T-10 (also known as Object 730 or, IS-8) was a Soviet heavy tank of the Cold War, the final development of the IS tank series. During development, it was called IS-8 and IS-9. It was accepted into production in 1952 as the IS-10 (Iosif Stalin, Russian form of Joseph Stalin), but due to the political climate in the wake of Stalin's death in 1953, it was renamed T-10.
Izvor: T-10 on Wikipedia
T-10 Heavy Tank
Fotograf
Nepoznato
Lokalizacija
Nepoznato
Fotografije

141
Wait, Searching T-10 Heavy Tank photos for you…

T-10M Walk Around

Fotograf

Timur

Fotografije
53
Srodni kompleti:
Trubaи
1:35
Kompletan komplet
Clic za pretragu
Т-10М Walk Around
Fotograf
Nepoznato
Lokalizacija
Fotografije
18
Pronađi komplete na eBay-u:
Pretraga na eBay-u

Tražimo ono što vam treba, predlažemo vam ovo, ali vi ste ti ti koji odlučujete

...
Т-10М Walk Around
Fotograf
Vladimir Jakubov
Lokalizacija
Nepoznato
Fotografije

141
Wait, Searching T-10 Heavy Tank photos for you…

Views : 4780