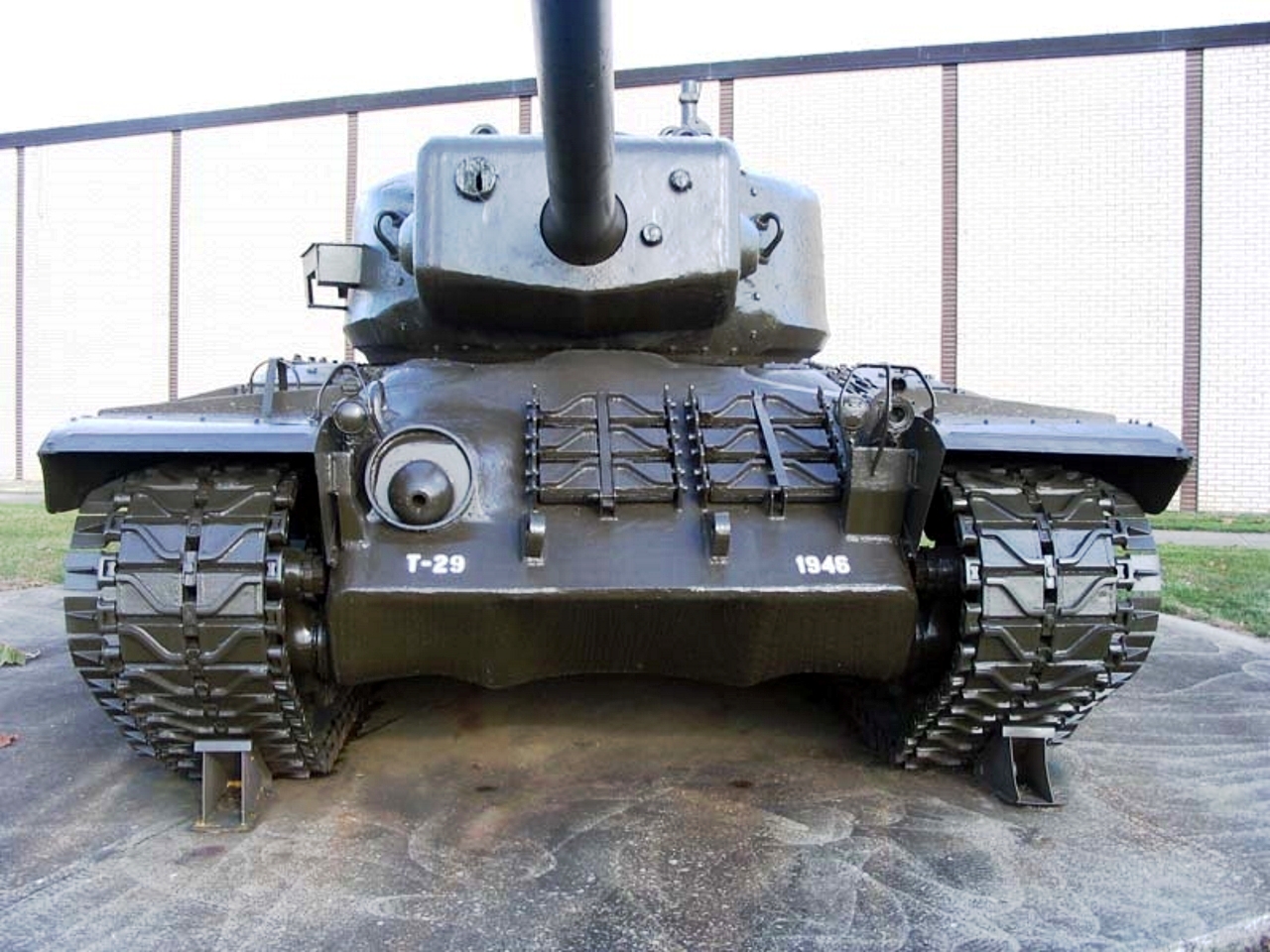 T29 Heavy Tank

Zemlja
Sad
Tip
Težak tenk
Dizajniran
1944–1945
Izgradio
8
The Heavy Tank T29 was an American heavy tank project started in March 1944 to counter the appearance of the German Tiger II heavy tank. The T29 was not ready in time for the war in Europe, but it did provide post-war engineers with opportunities for applying engineering concepts to artillery and automotive components.
Izvor: T29 Heavy Tank on Wikipedia
T-29 Heavy Tank Walk Around
Fotograf
Met Flegal
Lokalizacija
Nepoznato
Fotografije

181
Wait, Searching T29 Heavy Tank photos for you…

Srodni kompleti:
Pronađi komplete na eBay-u:
Pretraga na eBay-u
Tražimo ono što vam treba, predlažemo vam ovo, ali vi ste ti ti koji odlučujete
...
Views : 472